We are proud to announce our partnership with Aquavit London, showcasing a selection of must see modern and contemporary art by gallery artists Albert Irvin, Li Lei, Yu Yang and Kassia Ko.
Aquavit London, in the heart of St James's Market, is a stylish yet relaxed restaurant serving delicious Nordic cuisine in its main dining and private dining spaces.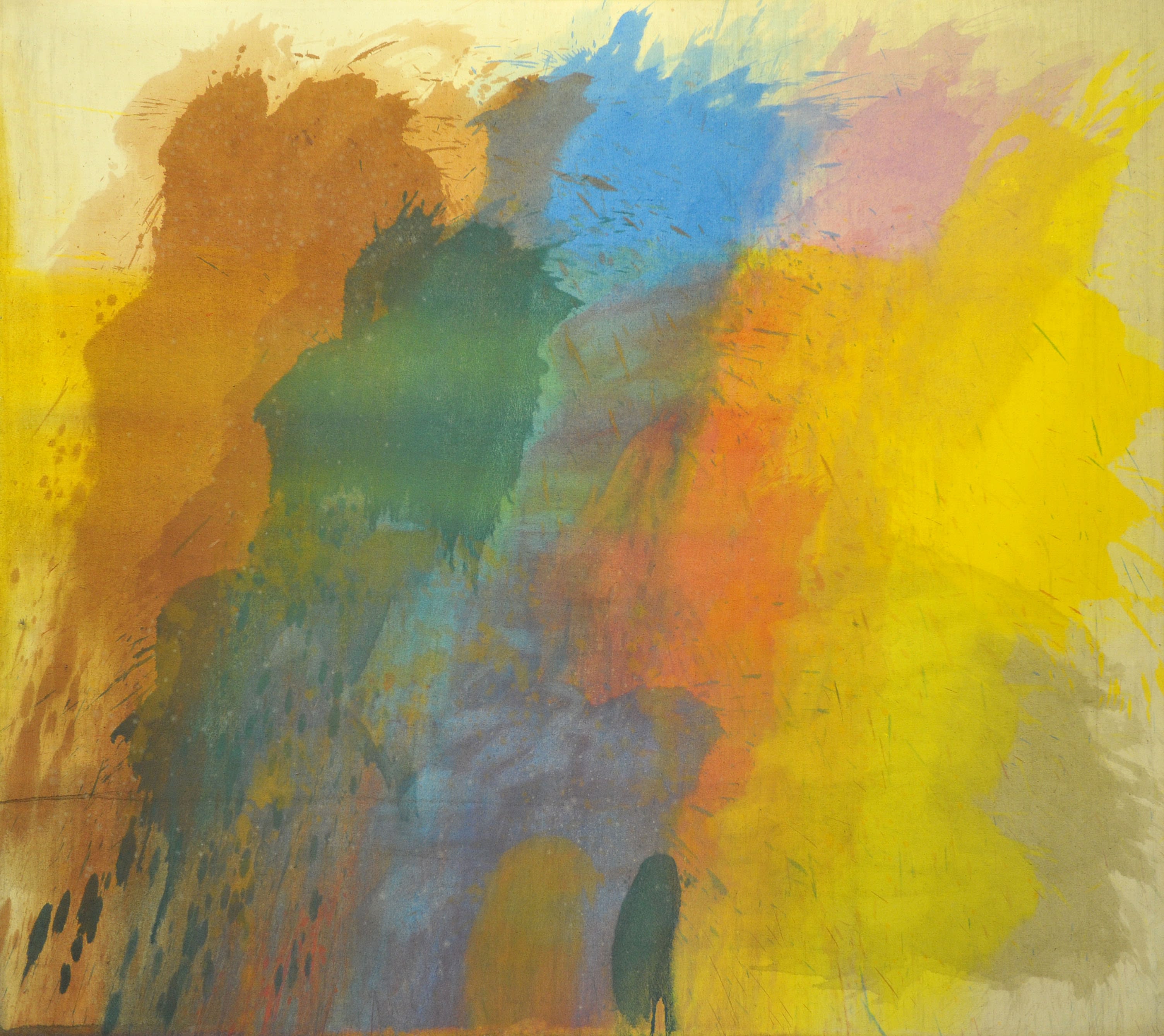 Albert Irvin, Untitled, c.1970, Oil on canvas, 178 x 205cm
In the main dining room, the energetic brush strokes of yellow, blue, orange and green in Albert Irvin's Untitled 1970 are ideal for enjoying with the vibrant plates created by Head Chef Jonas Karlsson.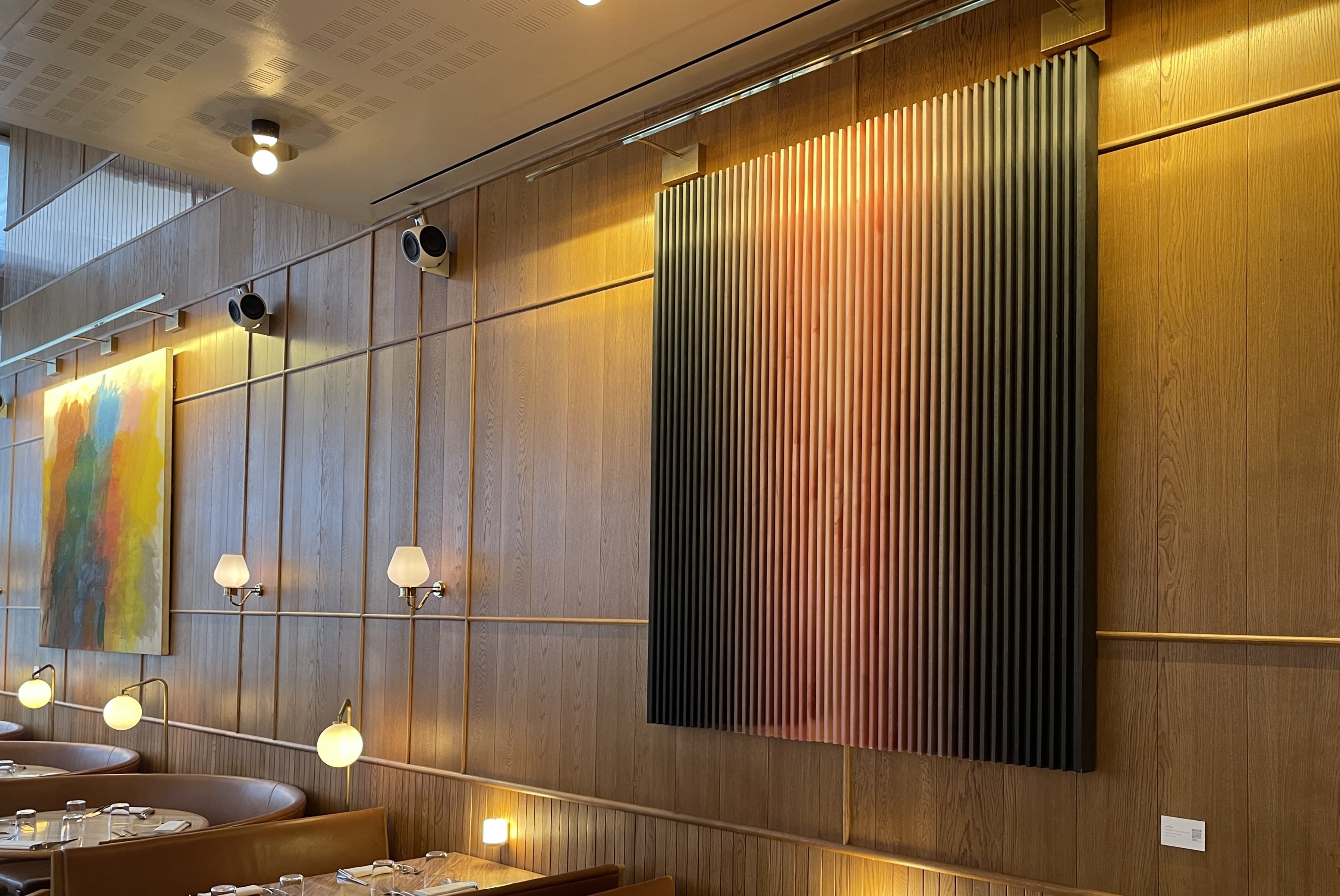 Albert Irvin and Yu Yang in the main dining room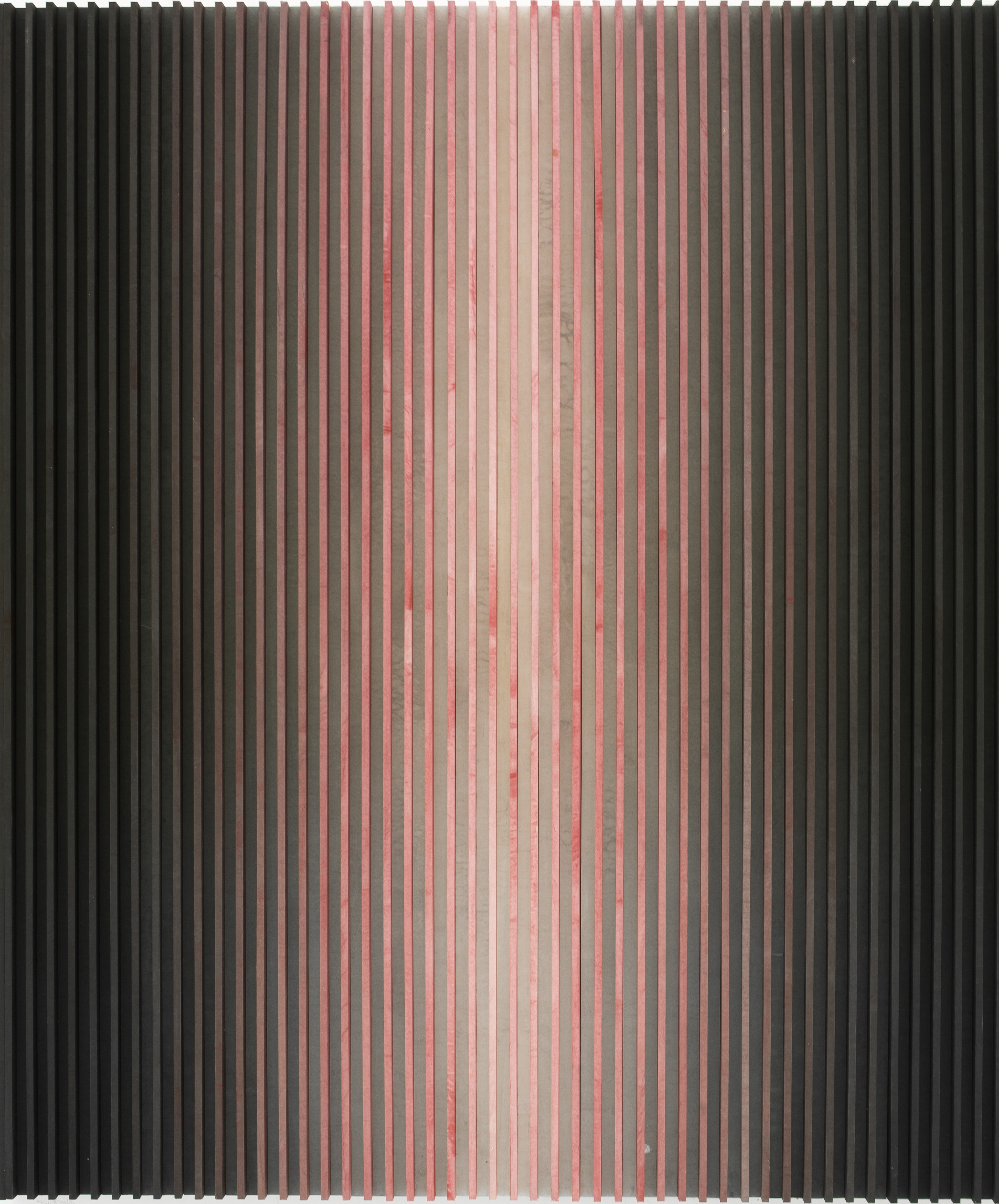 Yu Yang, Ink Object - Animal Year, 2015, Ink on paper, wood, 179 x 151cm
Greeting visitors to the restaurant is Qu Leilei's ink painting Miracle.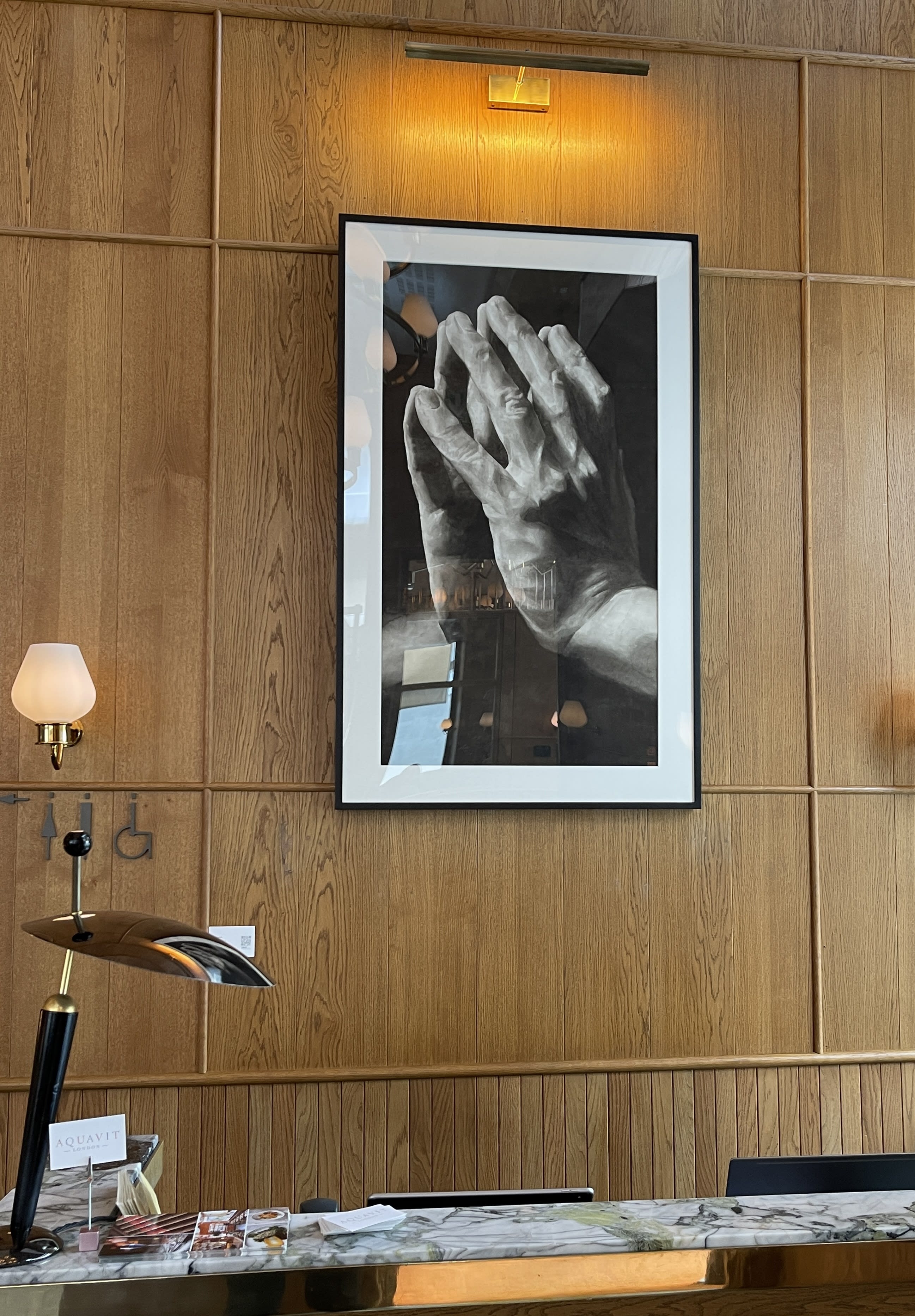 Qu Leilei, Miracle, 2014, Ink on paper, 115 x 64cm
Kassia Ko's monochromatic ink paintings, exploring and delineating the beauty of Hong Kong's landscapes, are the perfect partner to the landscape inspired wallpaper in the private dining space that gives a nod to the owners Chinese heritage.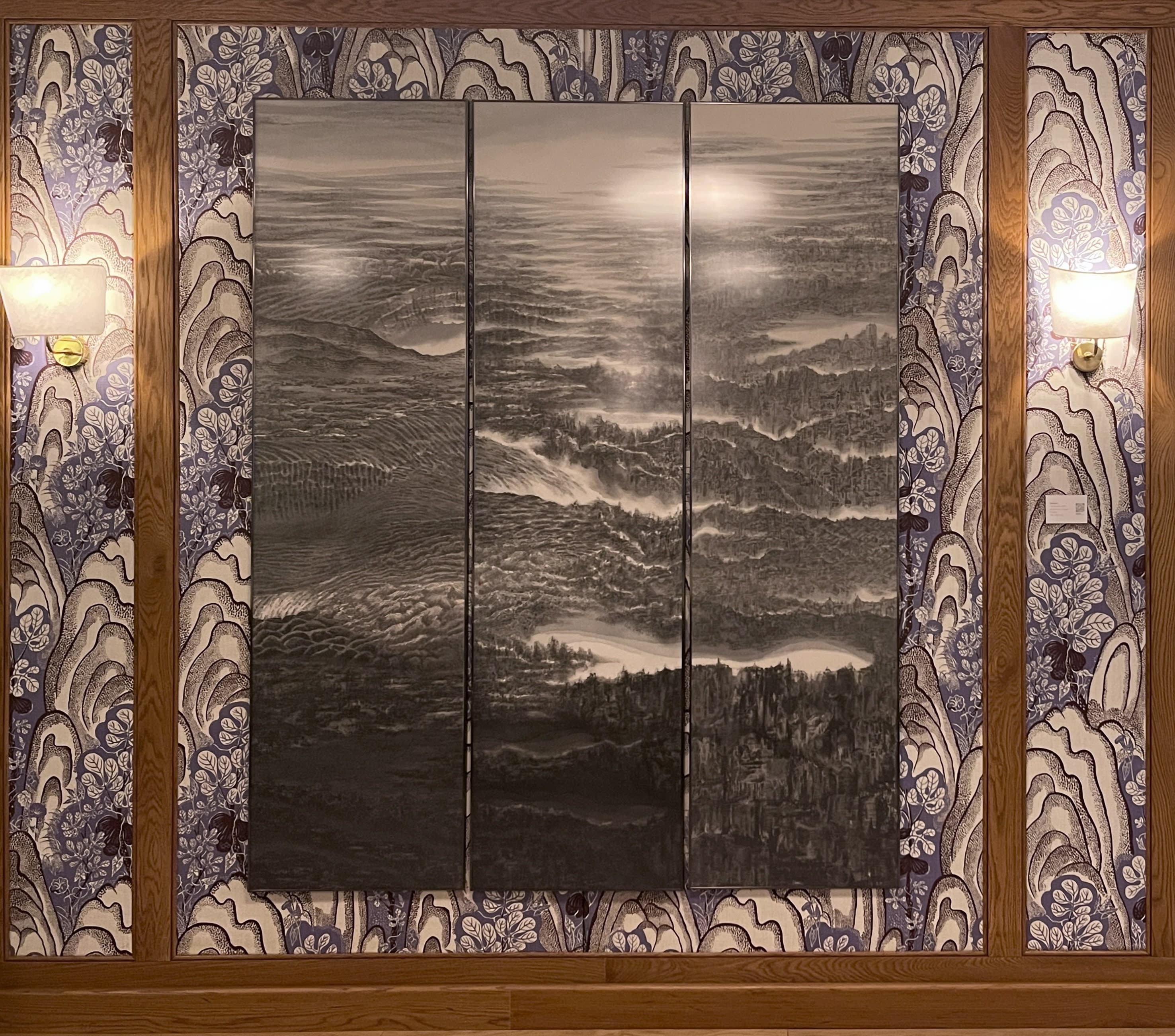 Kassia Ko,The Transform, 2019, Ink and colour on paper (Triptych), 186 x 150cm
Whilst Li Lei's 'poetic abstraction' of bold, expressionist brushstrokes and colour brings light to the staircase.
Li Lei, Profound Mystery 4, 2018, Acrylic on canvas, 150 x 100cm

LONDON
1 CARTLON STREET, ST JAMES's MARKET, SW1Y 4QQ
FIND OUT MORE AND BOOK A TABLE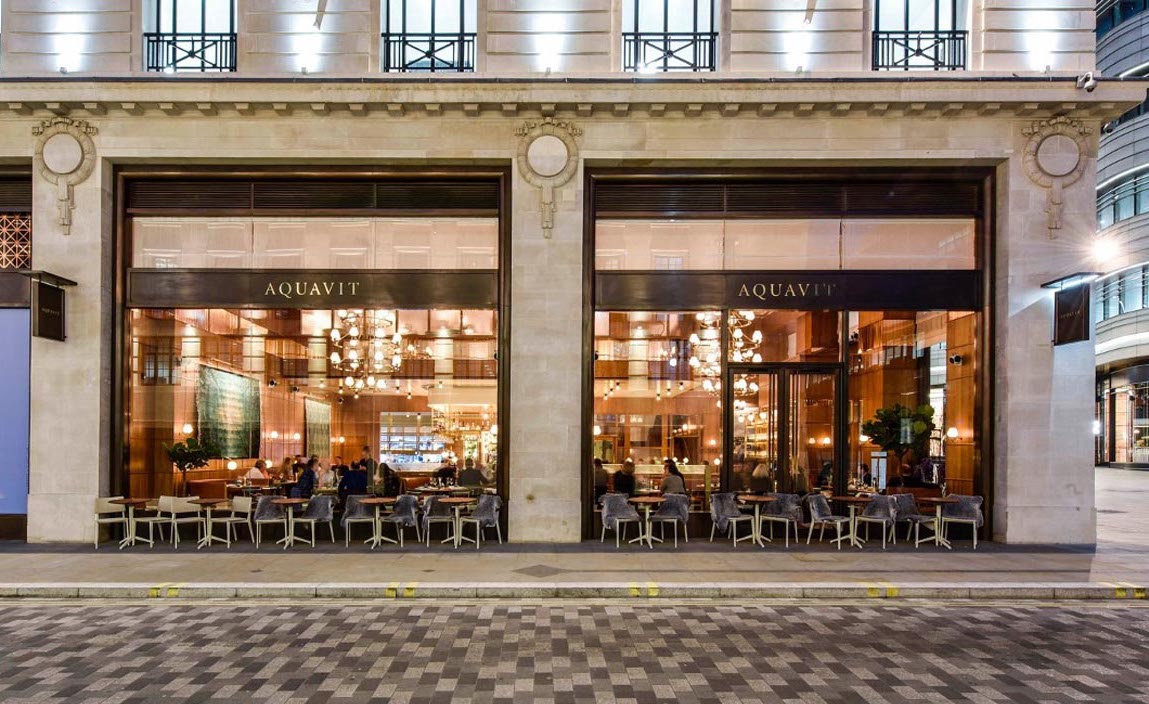 Aquavit London
24 August 2022