---
The Mid-Autumn Festival is one of the most important festivals in China after the Chinese New Year. It is celebrated on the 15th day of the 8th lunar month, which is always in the middle of autumn in China. Mid-Autumn Festival is also known as the Moon Festival, because at this time of year the moon is believed to be at its fullest and brightest. In Chinese culture, a full moon symbolises reunion, so the Chinese reunite with their families for celebrations such as a reunion dinner and eating mooncakes.

In 2020, it is an especially challenging year to get together with family. Zhang Jiuling wrote in the famous poem Looking at the Moon and Longing for One Far Away, "As the bright moon shines over the sea; From far away you share this moment with me." At this moment, we invite 3812 artists to share with us their thoughts and traditions of the festival, hoping to connect the spirit of our communities through art, while we might not be physically together.
HSIAO CHIN, B.1935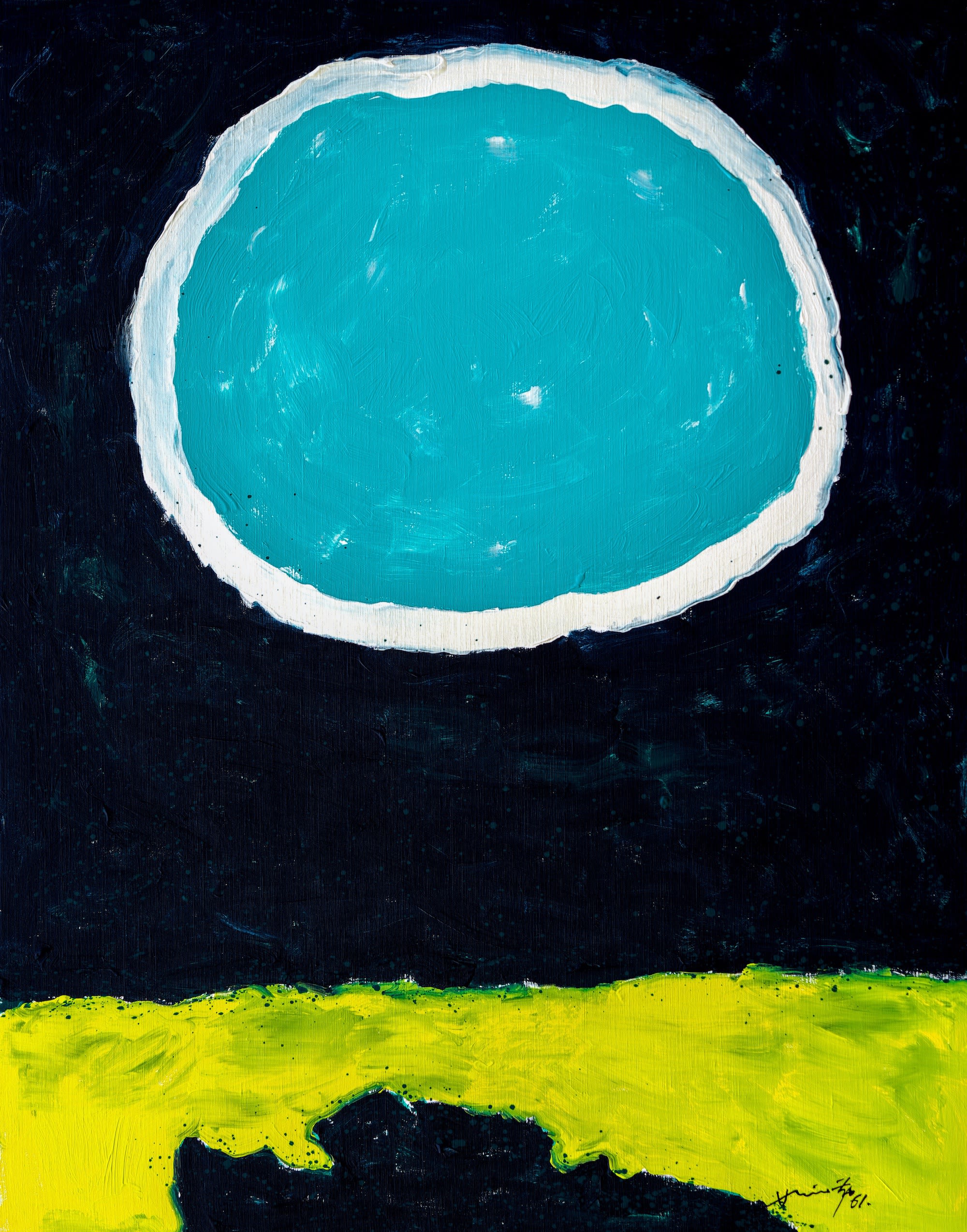 Shadow of the Moon (L'ombra della Luna), 1961
"In this year of turbulence and natural disasters, I hope that the positive energy of art can brighten everyone's mood, and that everyone will enjoy a memorable Mid-Autumn Festival. In fact, this year is the most meaningful Mid-Autumn Festival to spend with your family. This holiday's message of the ordinary, simple happiness of peace, health, and reunion will seem so precious and more important than ever this year. The name of this work is Shadow of the Moon, which I painted in 1961. Bless you!" - Hsiao Chin
Wang Jieyin, b.1941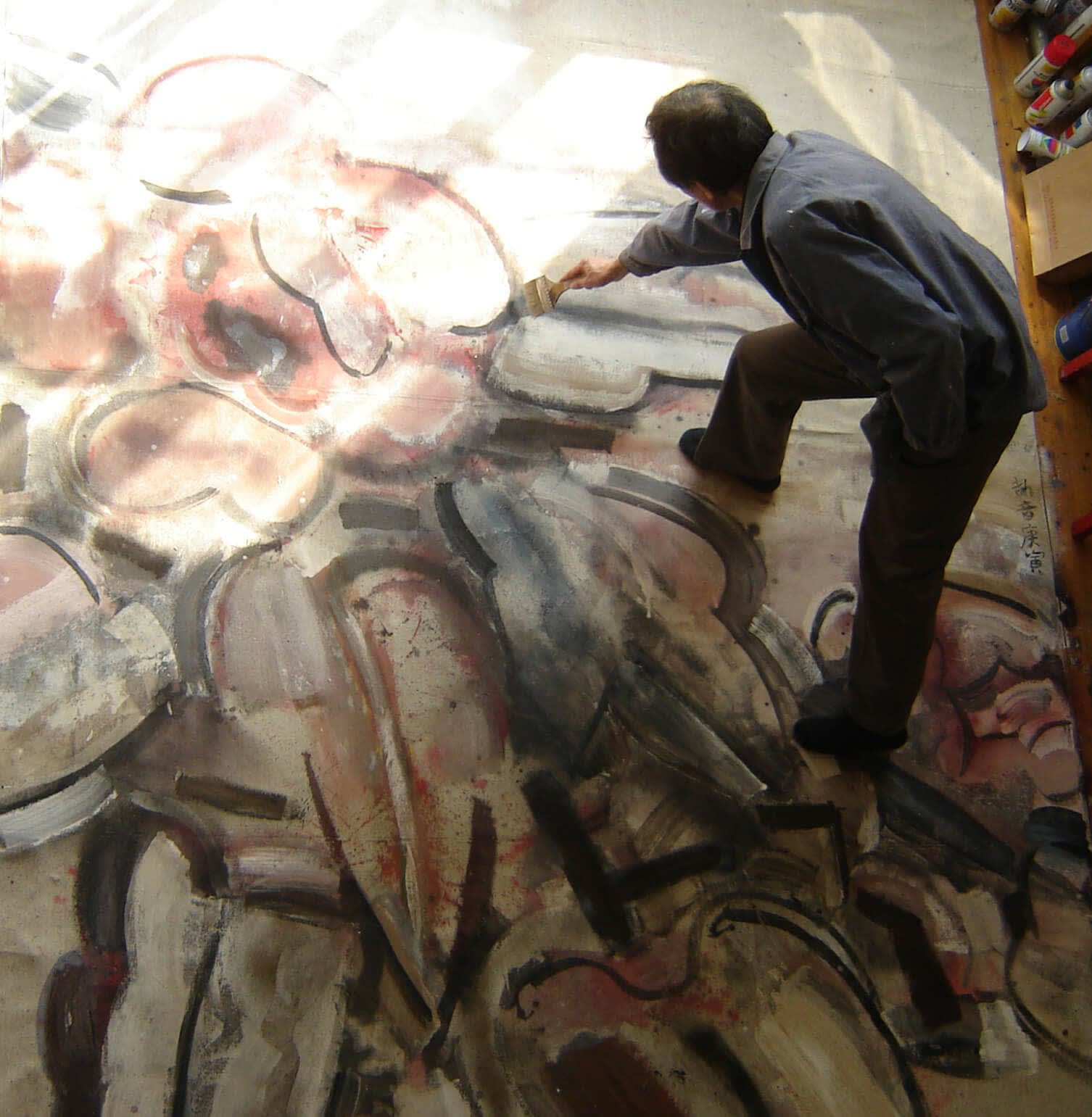 "The Covid-19 pandemic has led us to witness people's grief and joy in separation and union, leading to a realisation that the only constant in our life is change. At this joyful moment, I want to appreciate all the good affinities with people, and I wish our country prosperity and peace. May you all be happy and healthy." - Wang Jieyin
Li Lei, b.1965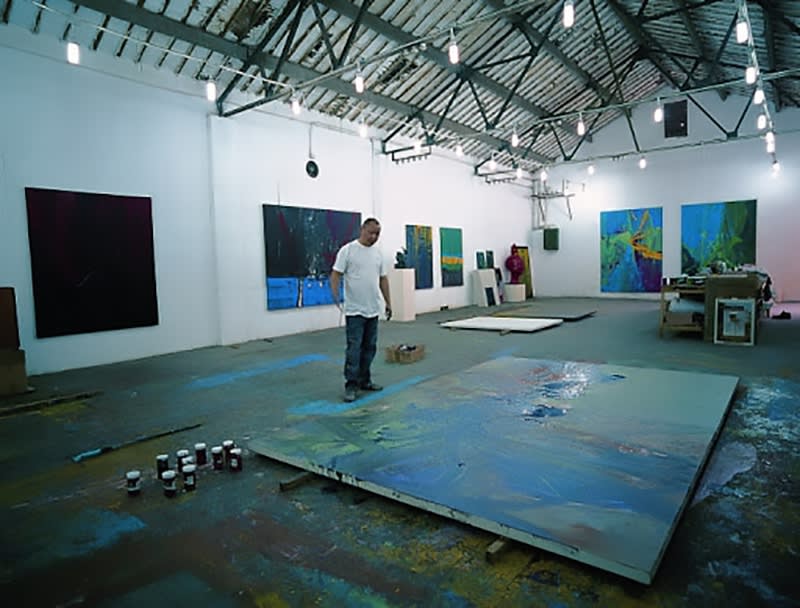 "'Since olden days we feel in autumn sad and drear,
But I say spring cannot compete with autumn clear.
On a fine day a crane cleaves the clouds and soars high;
It leads the poet's lofty mind to azure sky.' - Li Lei
"The Covid-19 pandemic has been quite serious throughout this year, however, it could not block out the "sunlight" from bringing warmness to our soul, which is human's faith in kindness and the poetic art we create. May all the good luck and happiness be with you." - Li Lei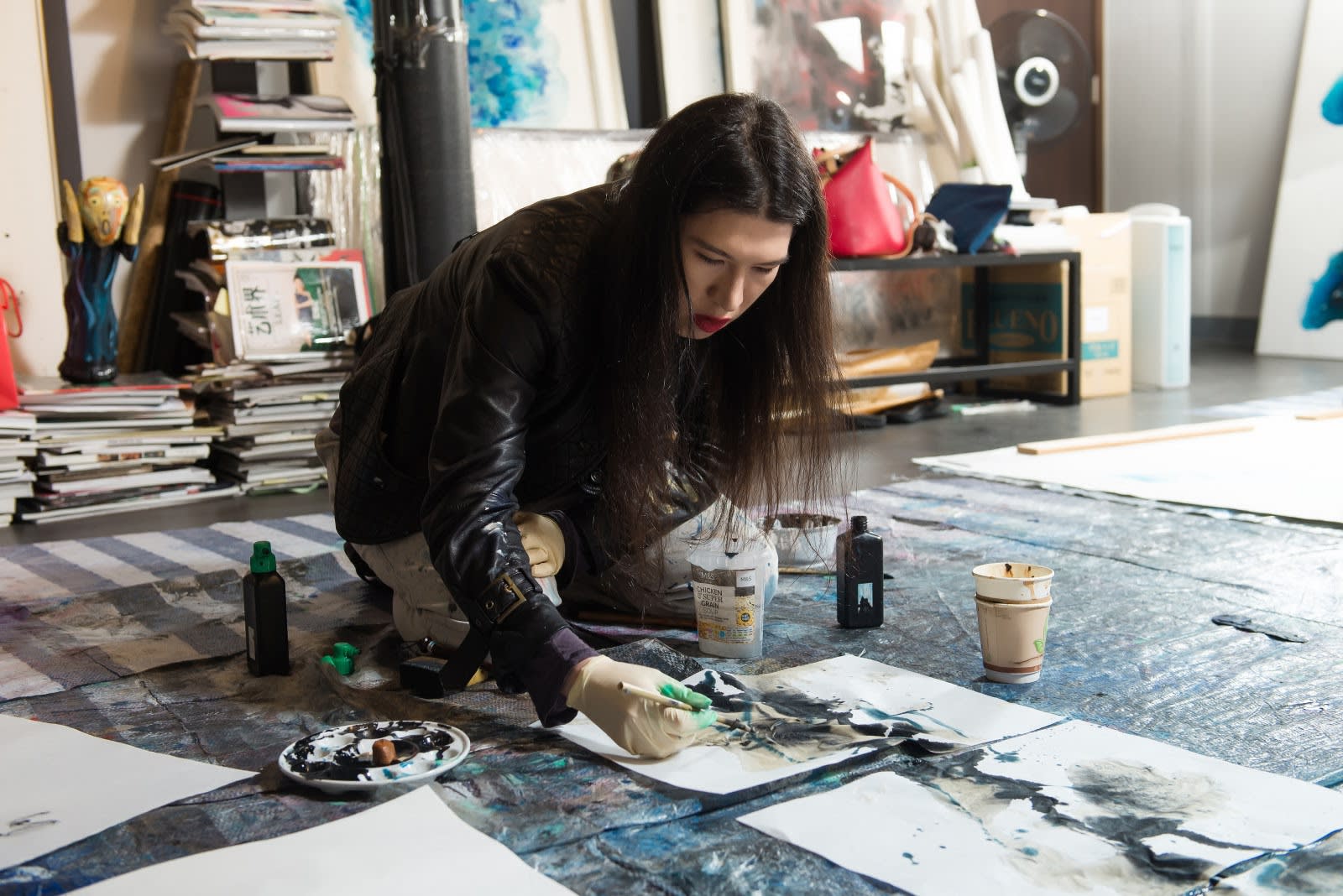 "One year ago, my exhibition Unconfined Illumination opened in London. It was a wonderful time in a great city filled with life, teeming streets and fun. It was a perfect way and place to celebrate the moon festival - a combination of the pure oxygen of art and autumn.

I think about celebrating the Mid-Autumn Festival in 2020. I look up and see the same moon - still capable of granting bountiful harvests, the light of inspiration and the sheer sense of human connection past and present. Every aspect of the traditional festival continues to be joyful in itself - families coming together, luminous lanterns, delicious shared meals, mooncakes filled with sweetness and signs of prosperity.

But it is a conundrum. Everything still exists, but it is now different. I am the same, yet different. The pandemic experience has moved us all off centre. Time is marked in a different way, by restriction and resilience. We look at the moon in masks. The moon festival in 2020 is at arms distance.

I find that as life gets physically smaller and restrained, I am even more encouraged to think freely, to be creative in many ways, to express without boundaries - unconfined illumination. The mixed paint of the pandemic and the past is a good medium. Usually working in my studio in Hong Kong, I am now creating in California hoping to make my way back soon.

So what things am I working on? Drawings, sketches, expressions of the seasons - all reflective of a familiar, yet odd life. I am planning my Seasons series, Winter and Spring, painted in ink and acrylic on cloth. The seasons are elemental and metaphorical in our lives. What will these seasons bring to us this year? Joy? Freedom? Frustration? Bounty or deprivation?


Looking at the moon, I paint,
The light is the same
The reality is different.
I forge ahead, hoping for
Sweetness and prosperity.
I wish you all a bountiful
and healthy Autumn Moon Festival."

- Chloe HO
Raymond Fung, b.1952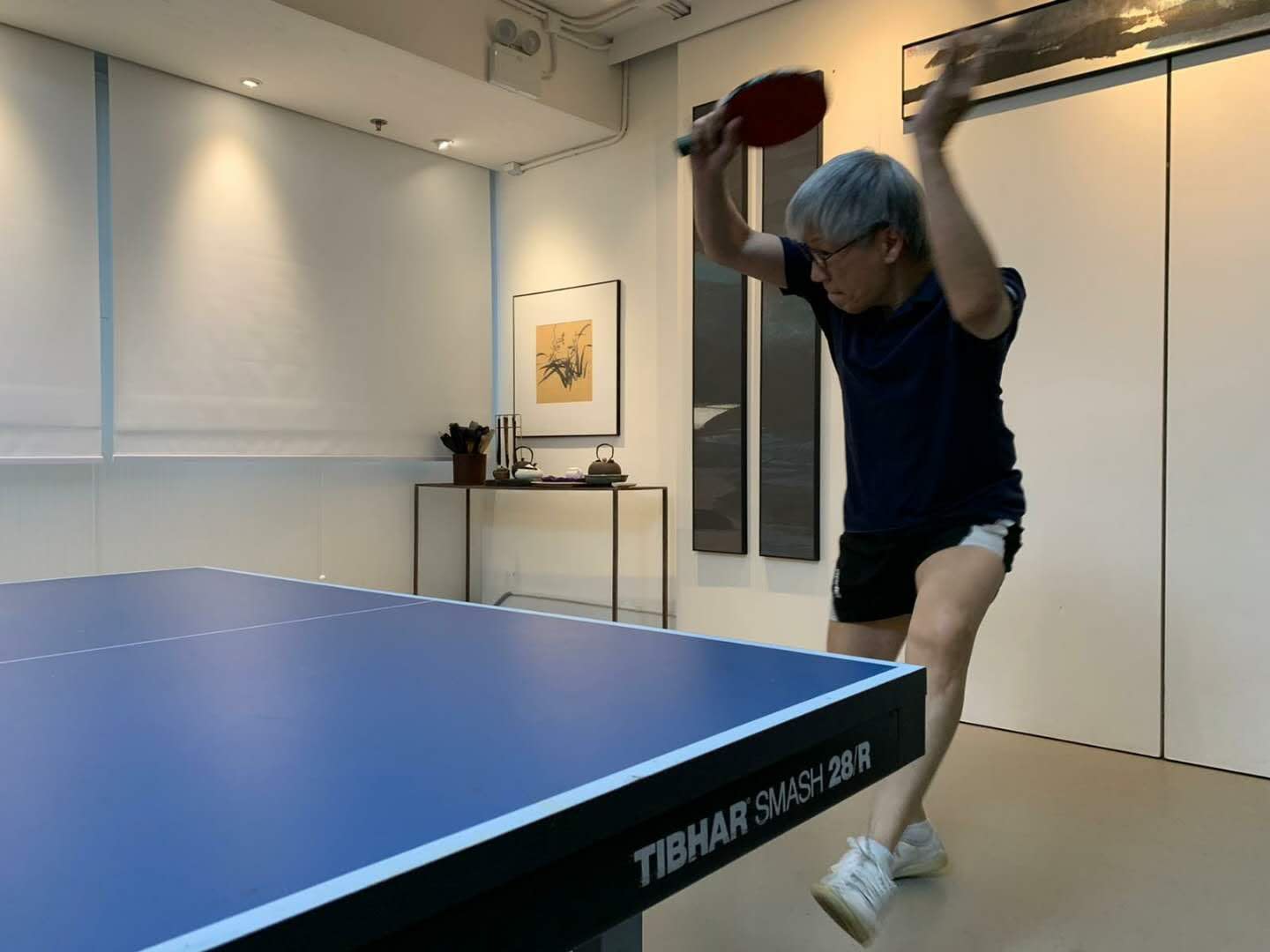 "In Hong Kong, everything is associated with entertainment and fun. In particular in this year of social distancing as stipulated in public spaces, l guess people will turn their activities indoors. l will join a gathering at a friend's place, and before the big feast is a pingpong game session, because our friends who attend the Mid-Autumn Festival gathering are all crazy about pingpong.

At dinner time we always have mooncakes, though they're getting smaller in size due to health concerns! We will also light paper lanterns with candles and chitchat until late at night!" - Raymond Fung
Yu Yang, b.1979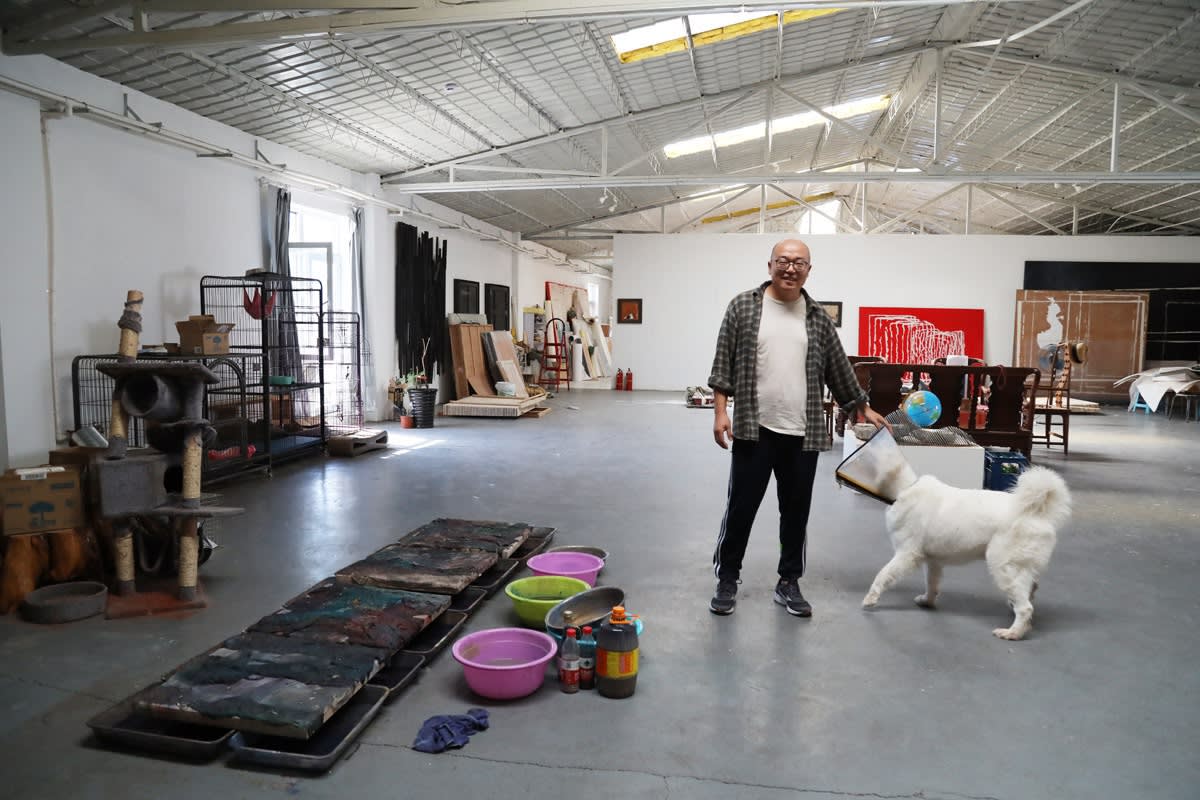 "When I recently received mooncakes from my friends, I suddenly realised how quickly time has passed this year. The fact that the Mid-Autumn Festival is now just around the corner means the first three quarters of this unusual year have almost come to an end. Like the other festivals of the year, the Mid-Autumn Festival is supposed to be a moment for us to celebrate, especially when it is the season of Harvest. Appreciating the full moon, we would enjoy fine wine and delicacies, toasting and cheering to each other. But I have been feeling unusually calm this year, perhaps it is due to the fact that I have yet recovered from the shock caused by the incredible happenings throughout the year, which have inevitably diluted my feelings towards this kind of normal celebratory event. The whole world is changing, and people should keep moving forward and pushing themselves to explore the future. We should be more aware of every smile that we meet, and be more courageous to face the wind from all directions.

Speaking of "mid-autumn", I want to express my blessings to the world with a passage from the "Water Song" that has come to my mind:

'Men have sorrow and joy; they part or meet again; The moon is bright or dim and she may wax or wane. There has been nothing perfect since the olden days. / So let us wish that man will live long as he can! Though miles apart, we'll share the beauty she displays.'" - Yu Yang
29 September 2020