This year, 3812 artist Victor Wong and his invention A.I. Gemini (the world's first artifical intelligence ink artist) achieved a break-through by mixing colours and acrylic in their latest A.I. ink painting series The Fauvist Dream of Gemini. This new series explores how Gemini distorts the light found in nature and transforms it into dreams in colour.
Victor started with a question: 'Dreams usually occur involuntarily in our mind through a succession or fragmentation of images, sounds, colours, ideas, emotions, and sensations. What if A.I. Gemini dreams?' So, he created a "fragmentation algorithm" to distort the lights and re-assemble Gemini's "mindscape". When the white light is distorted, red, blue and green appear on the rice paper, showing bold and strong colours in a Fauvism style.

Victor Wong x A.I. Gemini, The Fauvist Dreams of Gemini 02, 2020
Artificial Intelligence, Chinese ink, acrylic & gold paint on rice paper, 103 x 35 cm
Wong continues, 'Gemini is still in its infancy and has so far only learned "the formation of terrain". So, I imagine that he would only dream of landscapes. My dreams have colours. I want to explore whether Gemini dreams in colour too. Perhaps it is a good time to teach Gemini colour.'

'Scientifically, light (colour) can be expressed as wavelengths or frequencies. The visible light spectrum falls between 400nm and 700nm. Gemini can then begin to dream and experiment within these boundaries. Before Gemini begins the painting process, he creates his own landscape scenery in his A.I. mind based on geographical parameters, which are affected by the weather and time of day.'

'For Gemini to dream, I created a "fragmentation algorithm" to interfere with Gemini's data so that his "mindscape" will be distorted and re-assembled. This fragmentation algorithm also distorts the light inside his mindscape. Since white light contains red, blue and green light, different colours will appear when the white light is distorted. Gemini uses Chinese ink and water to paint different shades of landscape on rice paper. To paint Gemini's dreams in colour, I gave him a new colour palette with red, blue and gold (yellow) acrylic paint. Gemini will draw upon the different colours, and the ink and water, based on the distorted light and landscape he is painting. It is astonishing for me to see the results. Gemini has inspired me once again to explore new ideas and algorithms with colour.'
Fauvism, as described by MoMA, is a style of painting in the first decade of the 20th century that emphasised strong, vibrant colour and bold brushstrokes over realistic or representational qualities. Central among the loose group of artists were Henri Matisse and Andre Derain. When their paintings were exhibited in 1905, a critic derisively described the works-with their expressive and non-naturalistic palette-as the product of Fauves ("wild beasts").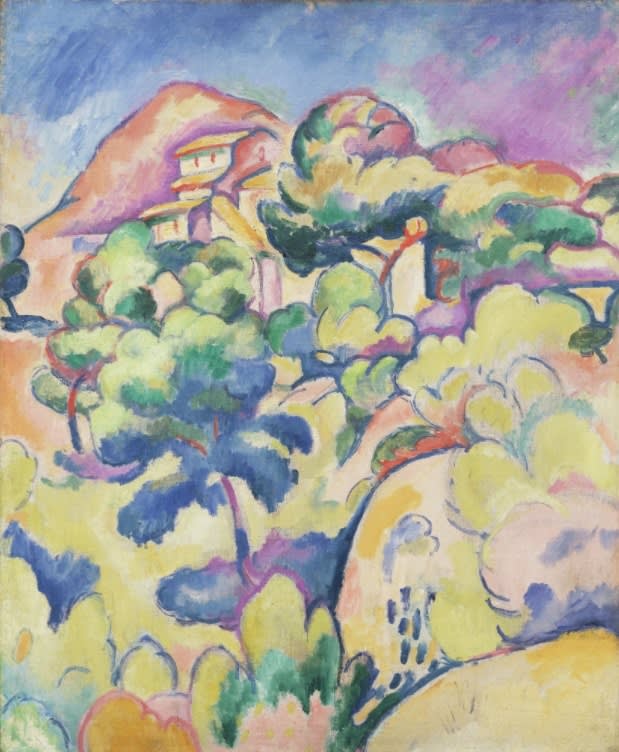 Georges Braque, Landscape at La Ciotat, 1907, Courtesy of MoMA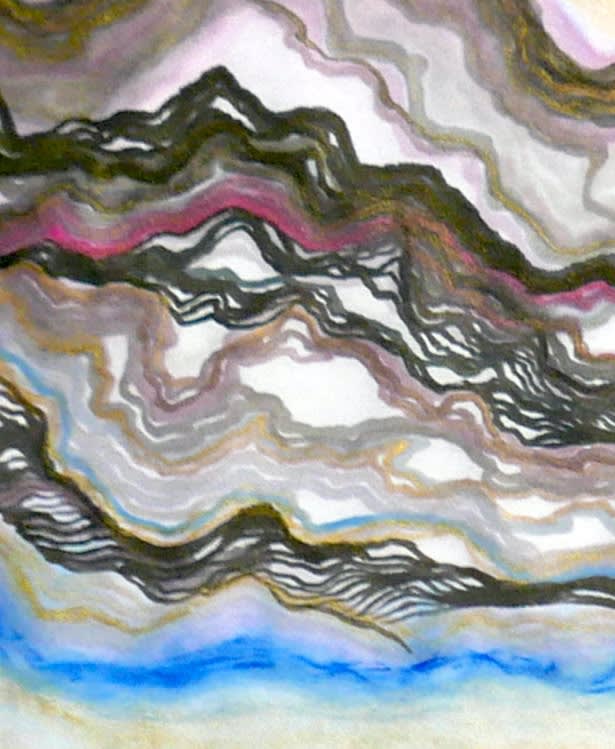 Victor Wong x A.I. Gemini, The Fauvist Dreams of Gemini 04, 2020
Artificial Intelligence, Chinese ink, acrylic & gold paint on rice paper, 124 x 43 cm, Detail shown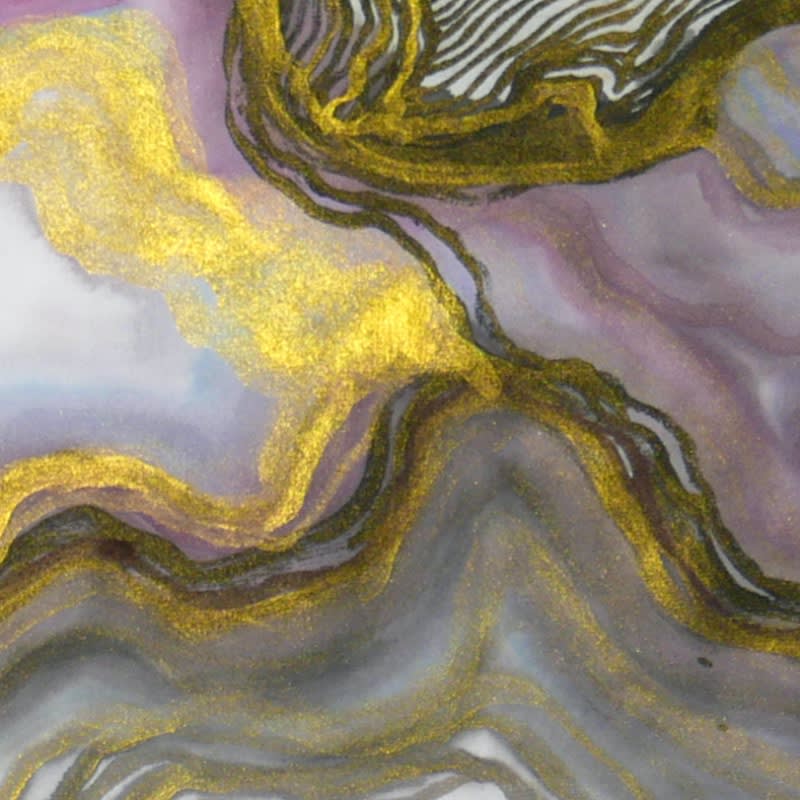 Victor Wong x A.I. Gemini, The Fauvist Dreams of Gemini 03, 2020
Artificial Intelligence, Chinese ink, acrylic & gold paint on rice paper, 69 x 47 cm,
Details shown
The Fauvist Dreams of Gemini 03 (pictured above) was commissioned by Samsung on the occasion of the Samsung The Frame 2020 launch, the digitalised version of this original work on paper comes with the Art TV. 'I'm excited to see my latest A.I. ink painting shown on Samsung The Frame 2020. Through its true-to-life quality, I can now share Gemini's advancement to more people in their daily artistic moment', said Victor.

3812 Gallery Co-founder Calvin Hui said, 'We are delighted to witness how Victor and Samsung The Frame 2020 are changing the way artwork is displayed and collected, and how TECH-iNK has been breaking boundaries since its launch in January 2019.'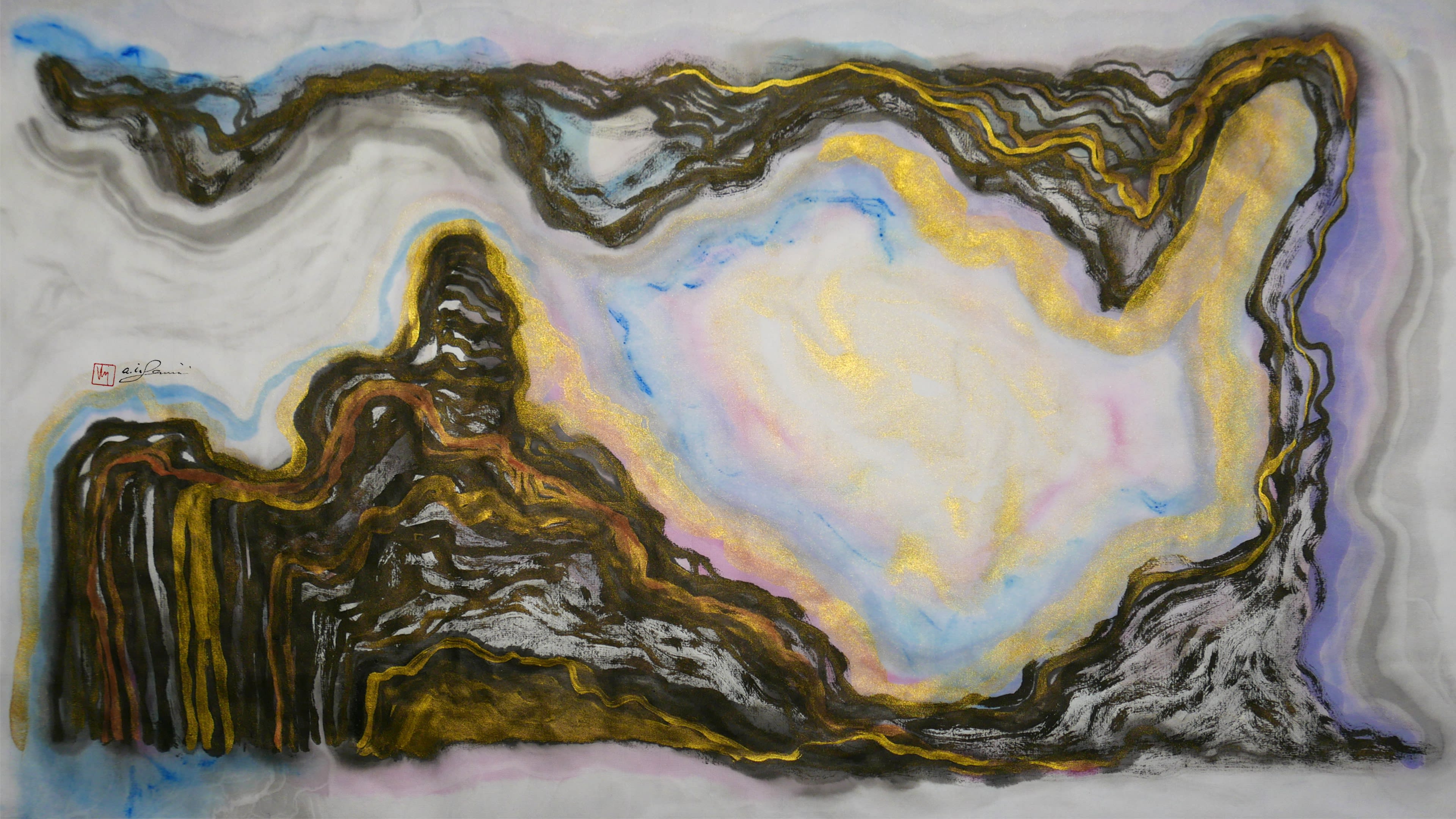 Victor Wong x A.I. Gemini, The Fauvist Dreams of Gemini 05, 2020
Artificial Intelligence, Chinese ink, acrylic & gold paint on rice paper
69 x 42 cm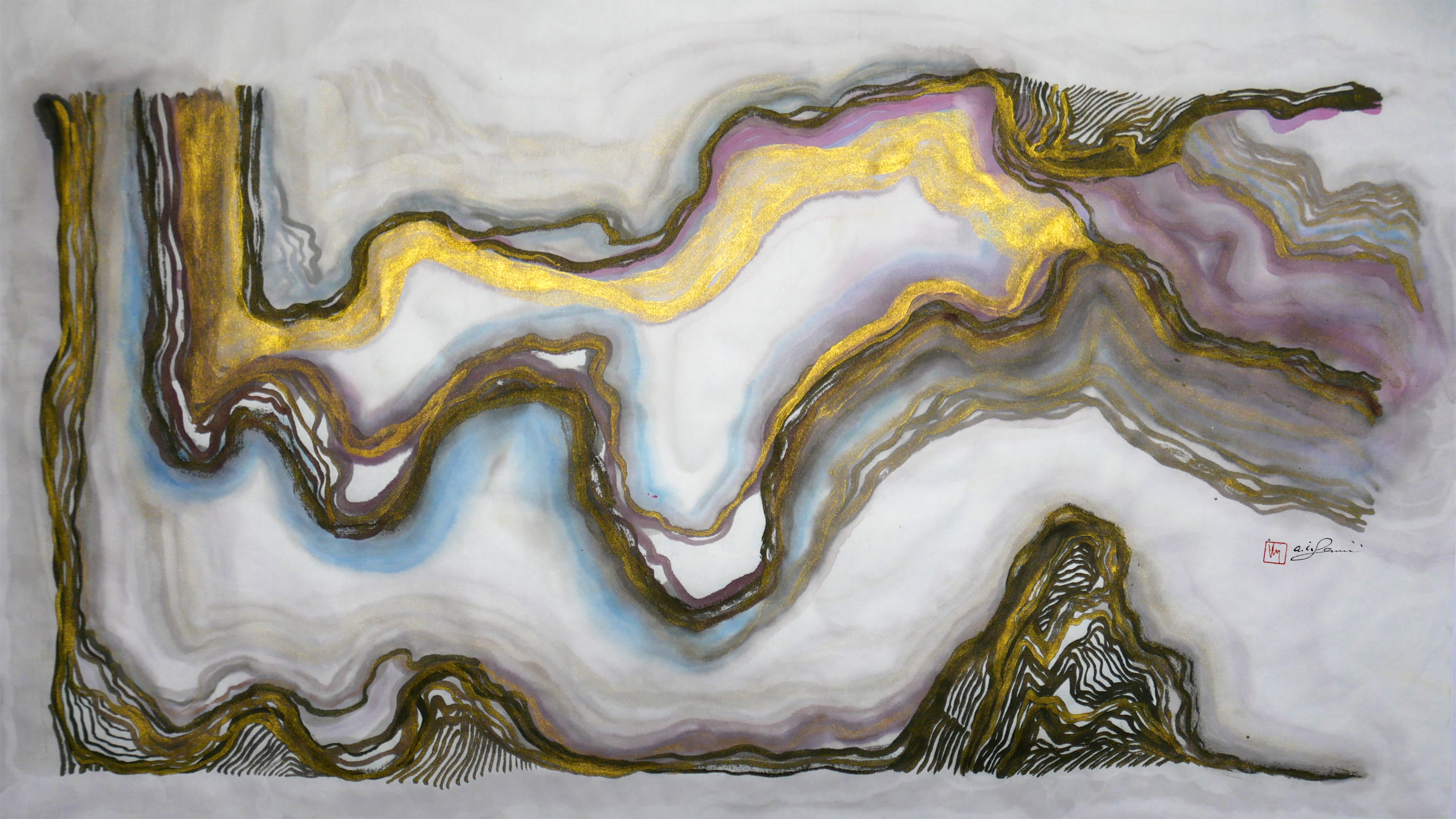 Victor Wong x A.I. Gemini, The Fauvist Dreams of Gemini 03, 2020
Artificial Intelligence, Chinese ink, acrylic & gold paint on rice paper
69 x 47 cm