Hsiao Chin, SAMANTHA NEL GIARDINO ETERNO-2
,
1999
For this edition of ARTpiece, we will feature the post-war Chinese artist Hsiao Chin's transition of painting style in the 1990s through a series of his iconic works such as Passage through the Great Threshold and The Eternal Garden.
HSIAO CHIN, TRANSCENDING THE ETERNAL GARDEN-2, 1993
ACRYLIC ON CANVAS, 140 X 280 CM
Hsiao Chin and his daughter Samantha
Having lived in Milan for more than half a century, Hsiao Chin revisited Taiwan in the late 20th century. The loss of his daughter to an accident in 1990, cost him months before he could return to art. Reborn from desperation, Hsiao arrived at the awakening that death is but another form of existence and sought for self-reconciliation via his own art. This epiphany enlightened him and transcended his works to a new spiritual high.
Through his lifetime pursuit in searching for the meaning of life, Hsiao realised that life is eternal and does not end with death, and instead, one's consciousness continues to live on beyond the Great Threshold for eternity. He endured this suffering and carried on his adventure in abstract art, pursuing the ideal realm of "Nature and Man in One" that transcends the boundaries between life and death.
"Having been through it, I finally come to the understanding that life is eternal which does not end with death. Instead, it lives on beyond the Great Threshold." —— Hsiao Chin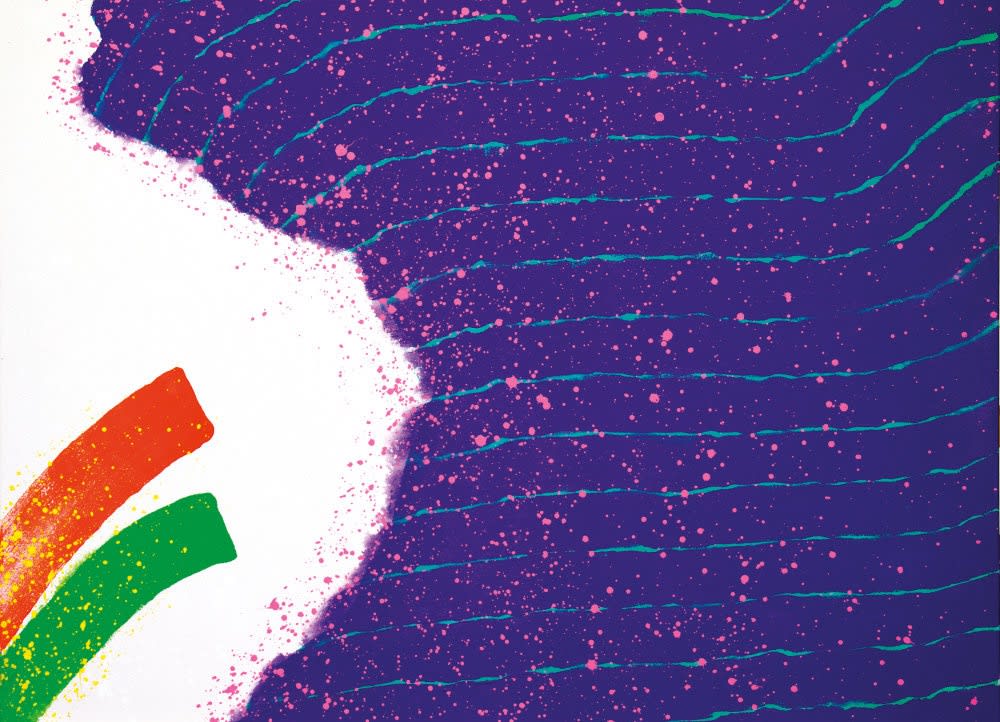 Hsiao Chin, Contemplazione Superamento Della Grande Soglia, 1996
Acrylic on canvas, 80 x 110cm
In this transitional period, Hsiao Chin embodied his art with personal feelings that led to an inner spiritual dialogue after his great loss. Inspired by the idea of transmigration of the soul in philosophy of Ch'an and the religious concept of redemption, the Passage through the Great Threshold series speaks for the artist's state of mind and his quest for transcendence of mortal vision.
"One must try to search for infinity even in the confined so as to comprehend the meaning of life through an exploration that is free of metaphysical and time restriction. And I am conveying this with my clumsy brush and primary colours." —— Hsiao Chin
Hsiao Chin had developed a great interest in colours since he began to learn painting from artist Li Zhongsheng in the 1950s, and this also inspired him to study further on the vibrant hues in the works of Henri Matisse, Raoul Dufy, Joan Miró, Yves Klein, as well as from the Chinese Peking Opera. Having incorporated and blended the essence of traditional Chinese culture into his abstract art, the artist developed his distinctive visual language. At the beginning of the Punto International Art Movement in the 1960s, Hsiao Chin began to abandon dense oils and translucent inks. Instead he started to use high-intensity, saturated acrylic paint which enabled him to capture and express his emotions through each and every sturdy flat brushstroke on canvas.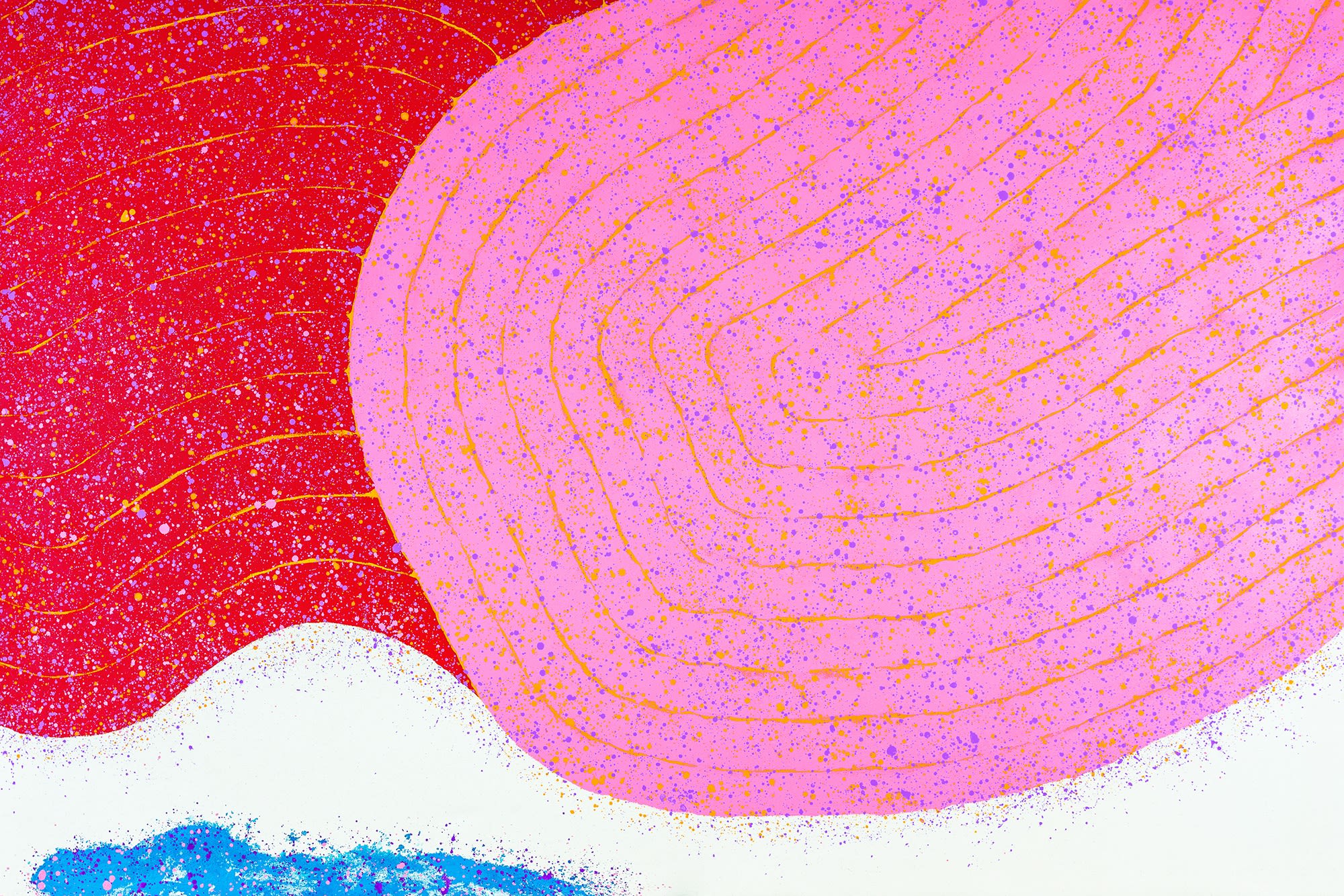 Hsiao Chin,

Concerto-5

, 1999
Acrylic on canvas, 120 x 180cm
Hsiao's energy lies within colour coordination in his works. Apart from the apparent influence of Taoist thinking, the chakra colours and motifs of the symmetric spirals and bolts against the background of the universe, forbid one to neglect the underlying influence of Buddhism. During that period, in Hsiao's works, we can also see great influence from art movements such as Op Art, Spatialism in the 1950s and 1960s.
A reinterpretation of mortality and incarnation, the Great Threshold, Samantha, the Eternal Garden, Concerto, Samadhi, La forza di Vita and The Bright Side series in the 1990s channel the artist's positivity towards life. Hsiao employed colours as the primary tool for creating a narrative of his spiritual experience. These series saw the artist trying vibrant colours and free-flowing lines that glowed with the promise of a renewed spiritual life. The vast expanses of colour field give a sense of rhythm that evokes a poetic imagination of the infinite, as if all lives were completely liberated into an open and transcended world beyond.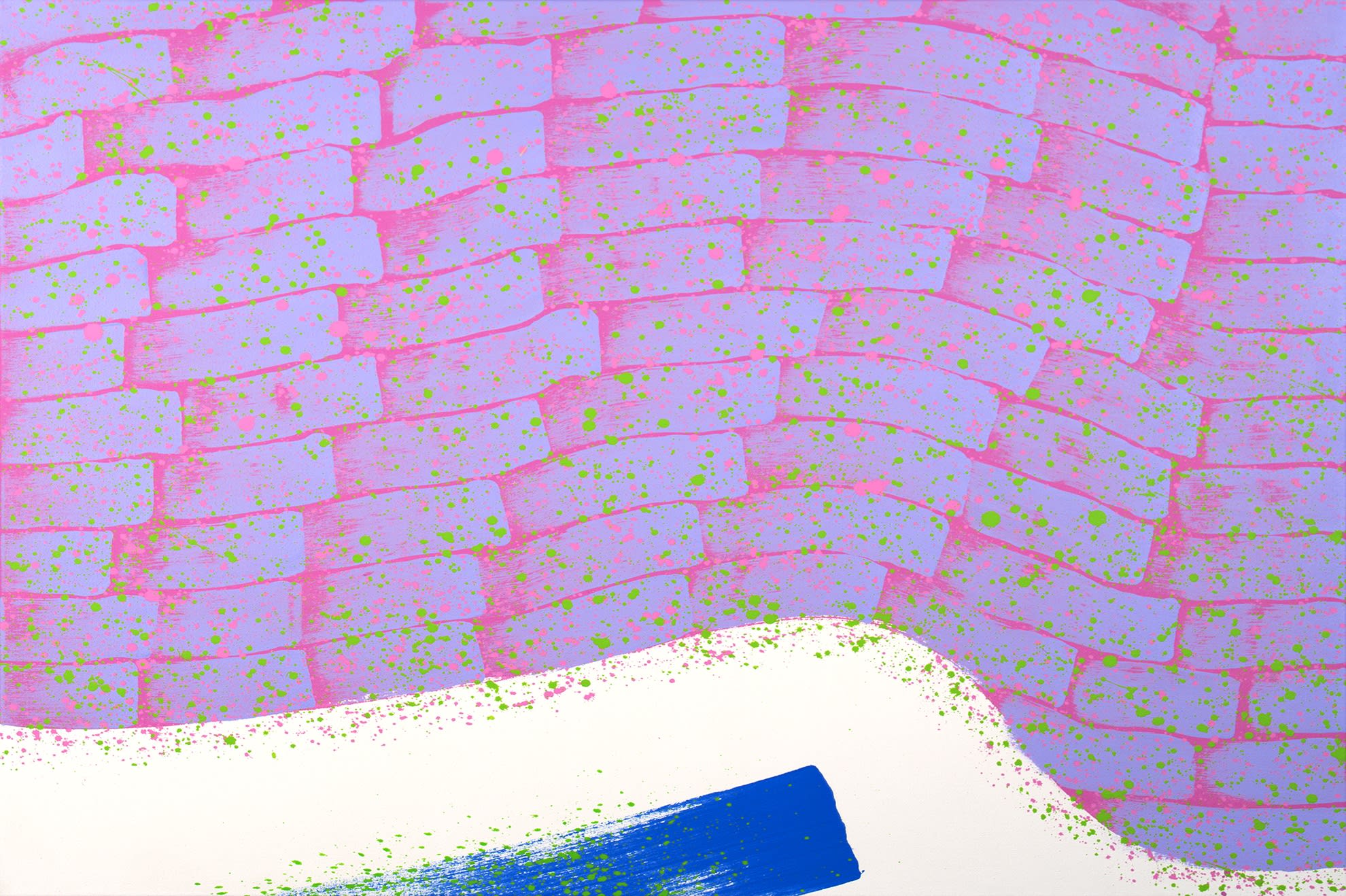 Hsiao Chin,

A Serene Journey

, 1998
Acrylic on canvas, 90 x 110cm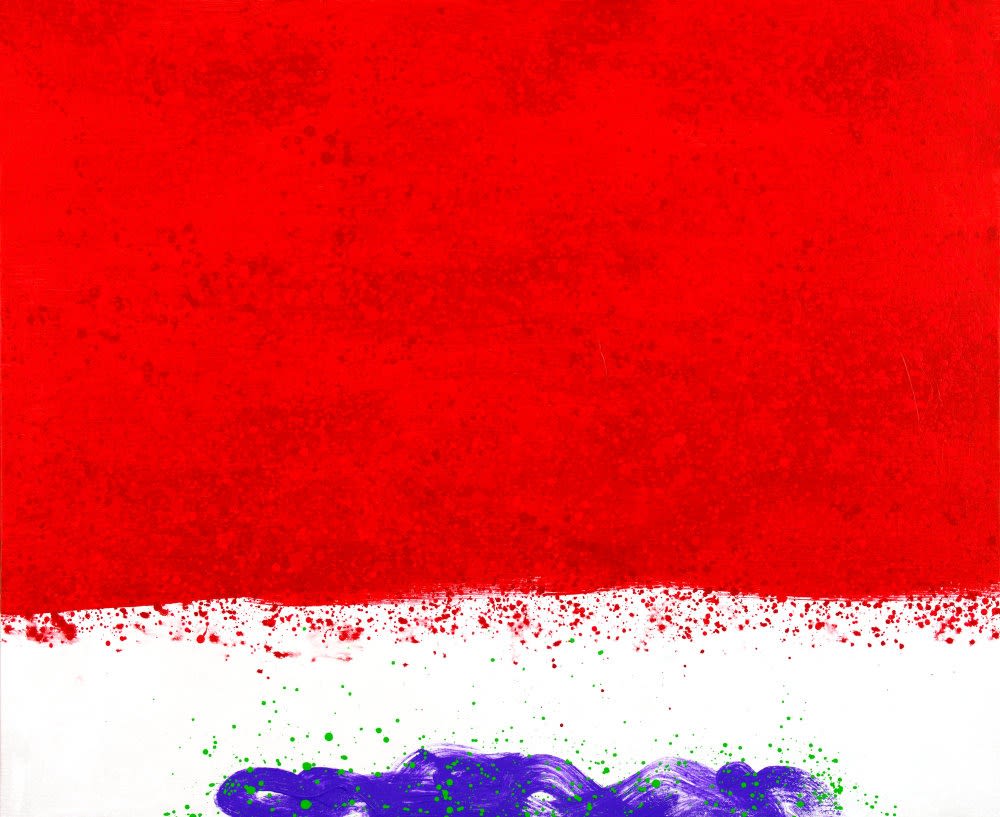 Hsiao Chin,

The Bright Side-2

, 1999
Acrylic on canvas, 90 x 110 cm
"I created an eternal garden of colours, where it holds all my love for my daughter, as her resting place." —— Hsiao Chin
The Eternal Garden was one of the themes that Hsiao worked on with the greatest depth and focus in the 1990s, which can also be seen as an extension of the Passage through the Great Threshold series in terms of its aesthetic form. Neither real in physical terms nor created out of imagination or illusion, the series is rather a mirror onto which one projects subjective thoughts, or a state of mind where it stores an infinite amount of inner energy. Rising from despair, the colourful garden is where Hsiao's mind settles and connects with his daughter on a spiritual level. He continued the 8:2 composition from his Dancing Light series created in the 1960s, to suggest an illusion that the audience is looking up to the sky while viewing his works. Such distinct composition and the dominance of colour also speak for his yearning for a utopia in the great beyond. His idiosyncratic, dichotomous thinking is visually articulated to present his philosophical view on holistic inter-relationships and a co-dependency between this and the other side of life. The artist carefully curated his work to express his praise of life, and having lived through the most devastating tragedy, finally finding a profound sense of spiritual belonging.
Hsiao Chin,

Samadhi-39

, 2000
Acrylic on canvas, 130 x 160cm
A unique space of special importance, the Eternal Garden connects the artist's inner world with the infinite and eternal space-time of the universe, where the father and daughter reunite. This series adds a humanistic touch to an Eastern worldview which subscribes to the union of one's soul and the universe. The artist translates his loss and despair into an artistic language of vibrance that spreads love to the world.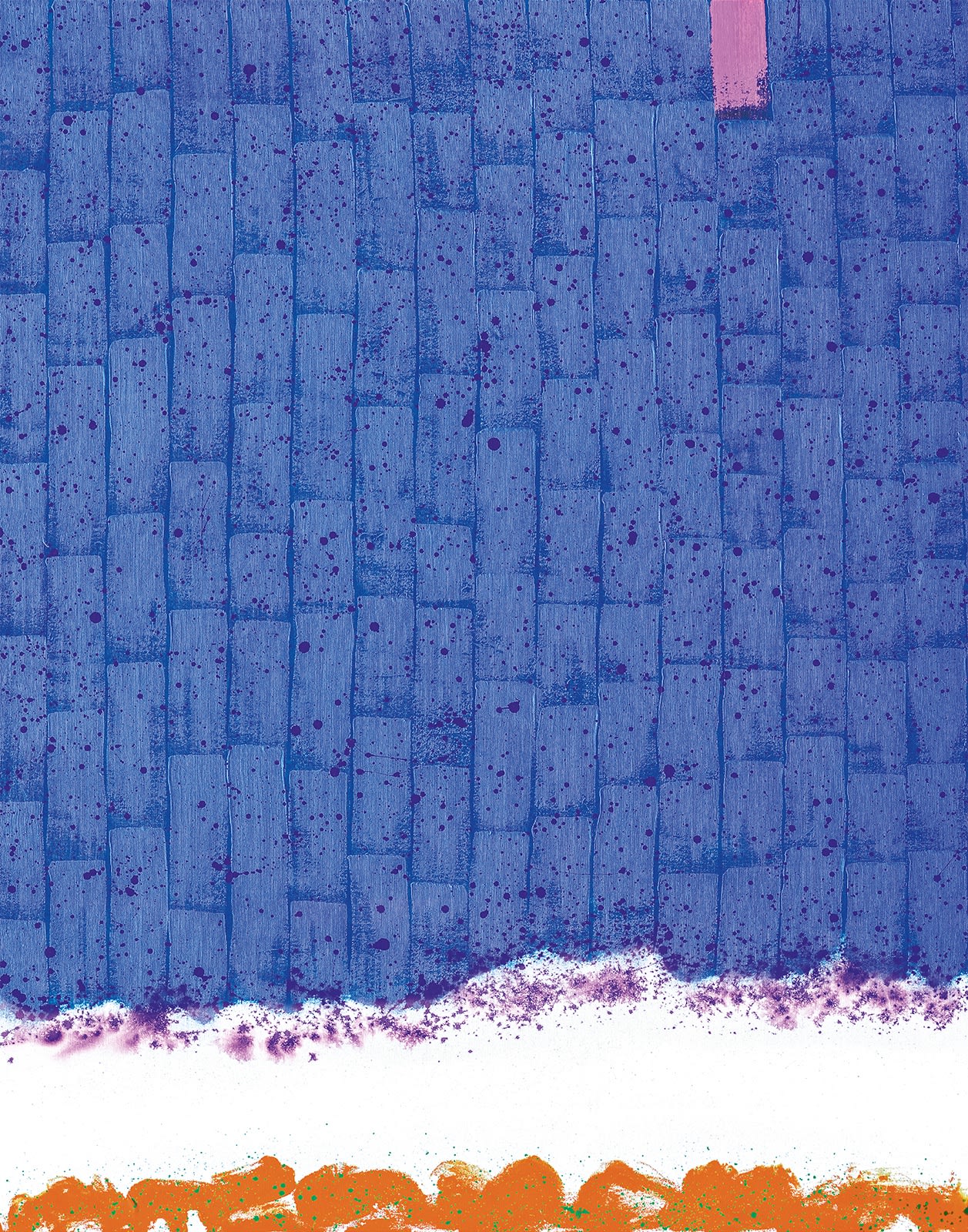 Hsiao Chin

,

Samantha nel giardino eterno-1

, 1999
Acrylic on canvas, 140 x 110cm
Hsiao Chin commemorates his daughter and sings the praises of life in Beyond the Eternal Garden series. Instead of ruminating in the past, he embarked on a journey that examines and portrays different forms of existence through use of bright colours, such as red, orange, pink and purple. The series understands that he sees life transcending, and fusing with inspiration and ideas for self-discovery that bridges his inner spiritual world to the borderless multi-dimensional universe.
"I've come to the realisation that an end paves way for new beginnings. Every loss and tragedy give birth to a new life." —— Hsiao Chin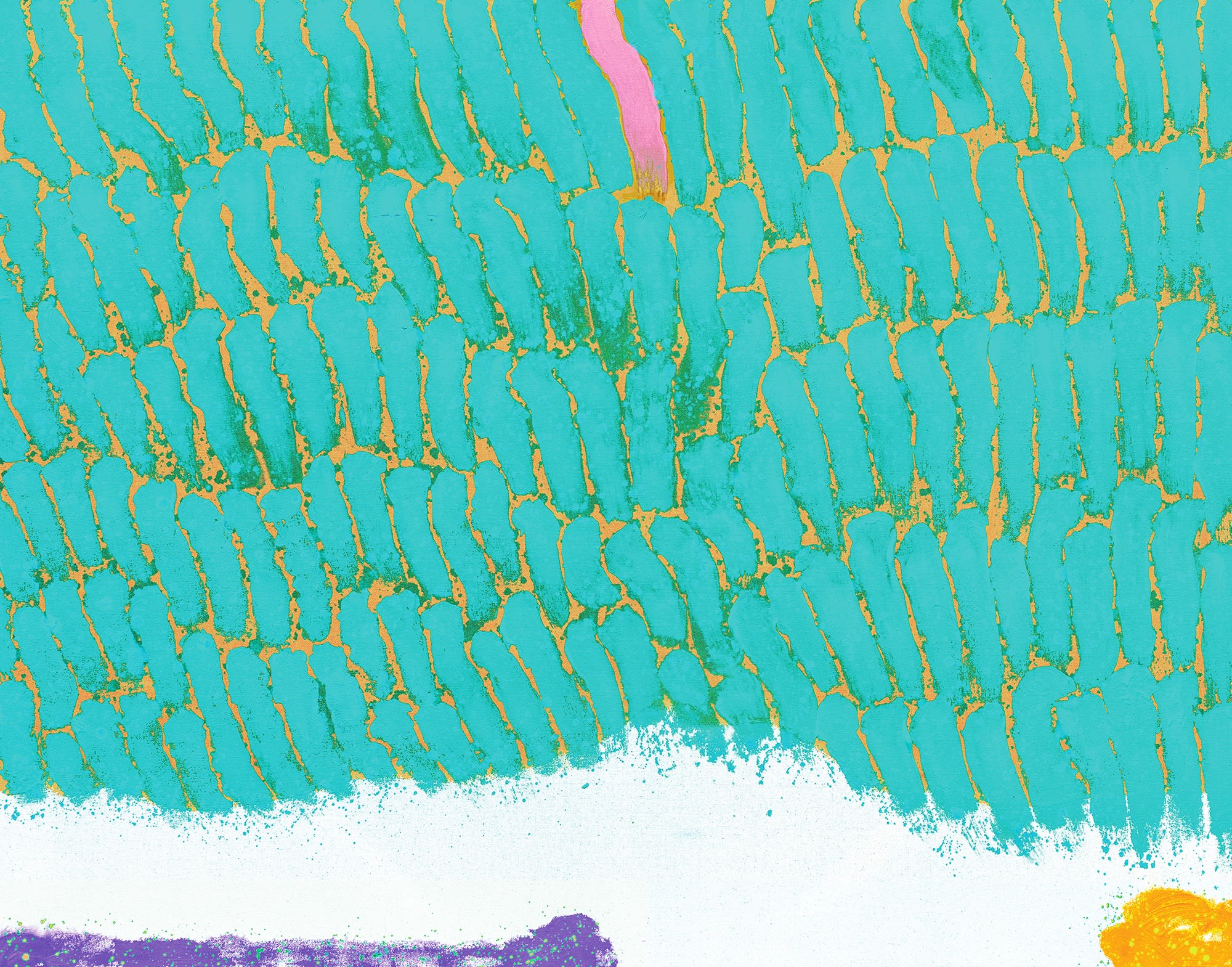 Hsiao Chin,

La forza di vita-1,

1999
Acrylic on canvas,

110 x 140cm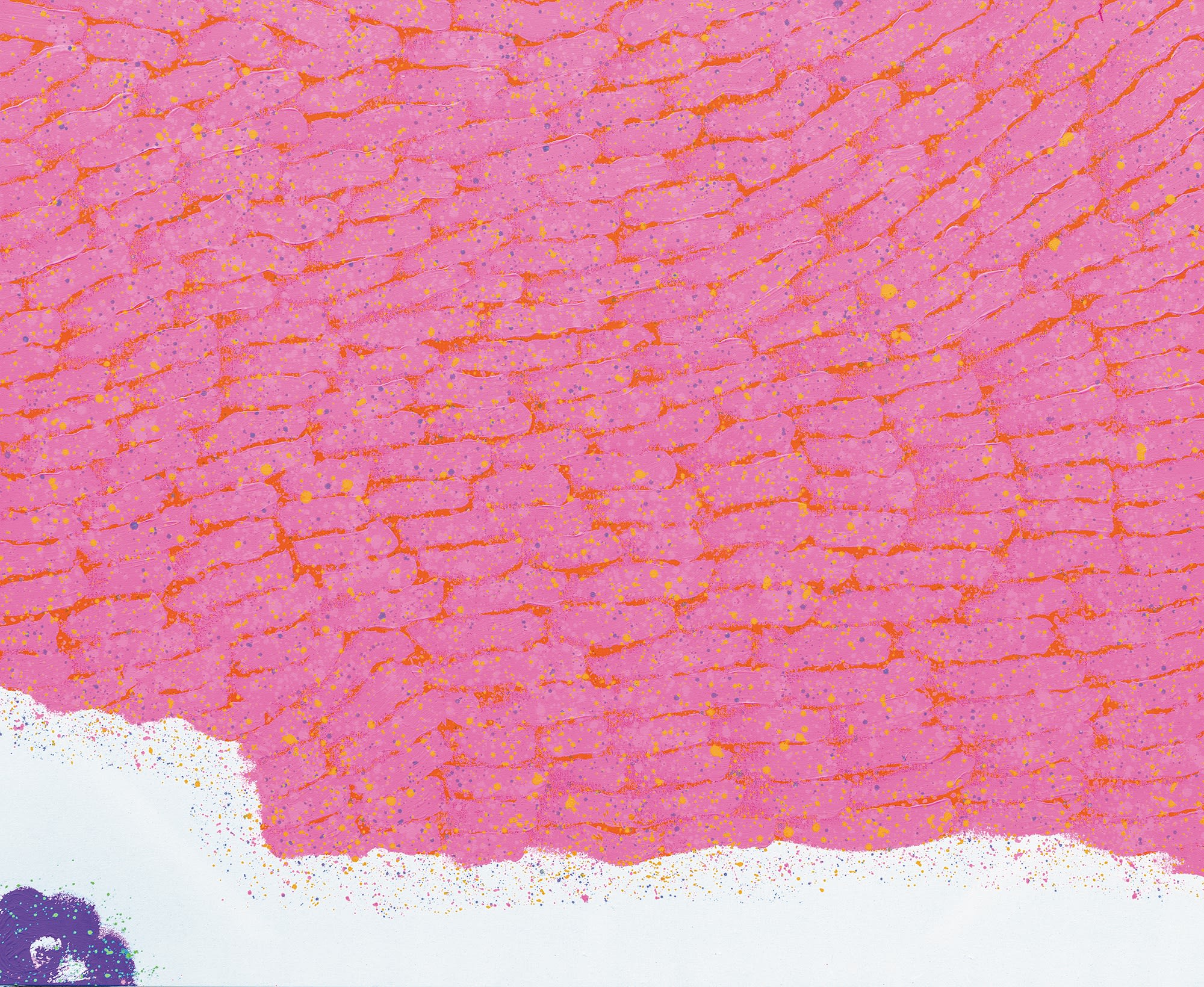 Hsiao Chin,

La forza di Vita-2

, 1999
Acrylic on canvas, 130 x 160cm
La forza di Vita-1 and La forza di Vita-2 are another two important works of Hsiao's that featured his iconic composition, "high heavens and vast lands", with pale green and pale pink strokes painted with a round-tipped Chinese brush to channel its positivity and energy. The unique dash of pink on the top of the canvas that appears in the expansive green colour field in La forza di Vita-1 symbolises a borderless adventure in the cosmos Samantha embarks on in the afterlife.
Beyond the vibrant colours is a spiritual connection between the artist and his daughter that is attained through suffering and pain. For Hsiao, Samantha was deceased but never gone.
It is not uncommon for one to overlook the underlying Eastern philosophies and Western-inspired expressionism in Hsiao Chin's abstract art. Through constant self-evaluation, Hsiao creates art that learns and integrates from itself, probing into the forever-intriguing exploration of mortality and its limits.
We warmly welcome you to our upcoming exhibition, "Hsiao Chin: From Beijing to Paris" in our Hong Kong gallery. It will allow you to dive into the master painter's otherworldly works created in the 1990s. These works have been widely exhibited in major museums from the Song Art Museum in Beijing, through the Mark Rothko Art Centre in Latvia to the Musée Guimet in Paris.
Hsiao Chin: From Beijing to Paris starts on 3 September, and runs to 28 September, 2021. Stay tuned for more details on the exhibition.
Courtesy of Hsiao Chin Art Foundation