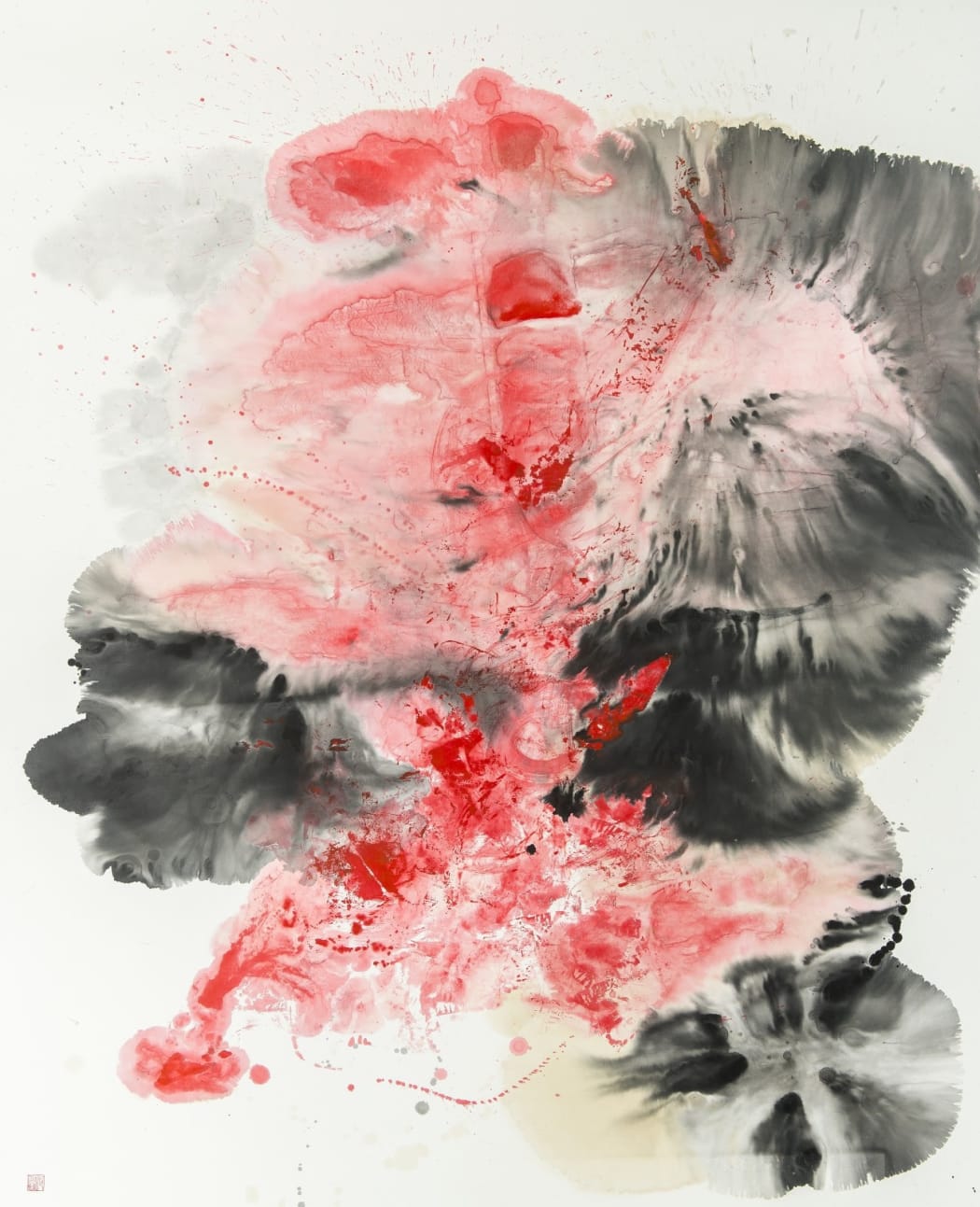 In the biweekly series ARTpiece, we are highlighting one artwork from 3812 Gallery's collection, to inspire you to add it to yours.
This week, we have selected Chloe Ho's Ink Eruption. Painted in Chloe's beautiful Aberdeen studio in Hong Kong in 2017, this work is an uplifting explosion of colour.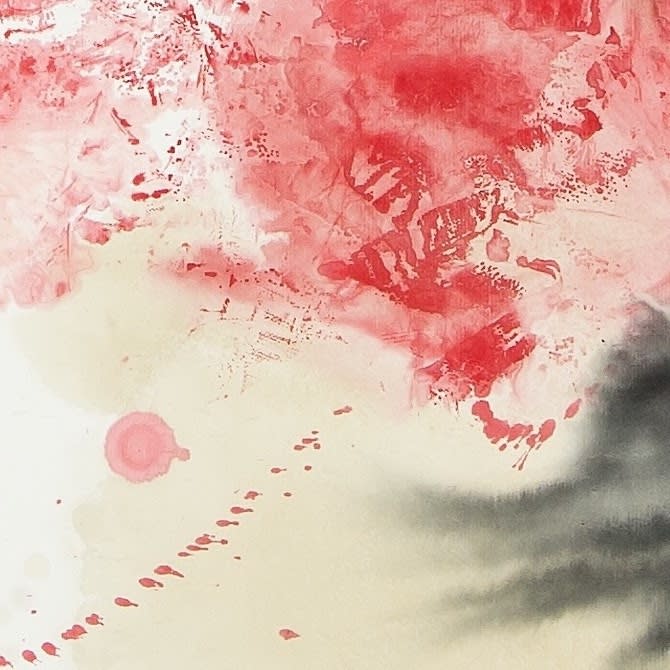 Chloe uses a variety of materials in her paintings, and Ink Eruption is no exception. Painted using ink, acrylic and Chloe's unique signature - coffee, this is a contemporary take on ink painting, a cornerstone of Chinese culture. When Ho began using coffee and manipulating its properties, many were surprised that it was so compatible with Xuan (rice) paper. Chloe explains that "coffee is an indispensable part of my life", and so she began creating her very own medium with coffee, water and ink, a reflection of her East meets West heritage: "My work reflects artistic traditions both East and West, but I also look to create something new with present and future meaning. Grounded in orthodoxy, I make what "is" into my "must be". I paint with a sense of connection, past to present, representative to pure abstraction, reality to dreams, the possible to the impossible."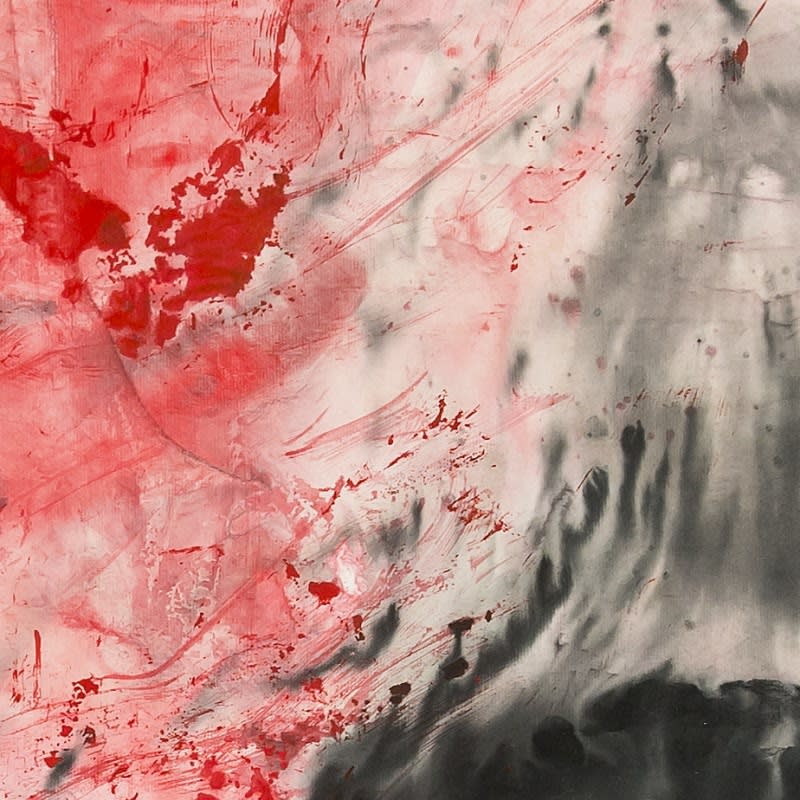 Ho's family originate from both Hong Kong and California. "We are all uniquely made as a result of our birth and experiences. Mine are those of a multicultural background - a citizen of East and West, with a foot firmly planted in both places. My world challenges preconceived ideas of how things should be, about life and living. I really move between two different realities and cultures. I'm both a participant and observer, never completely one or the other."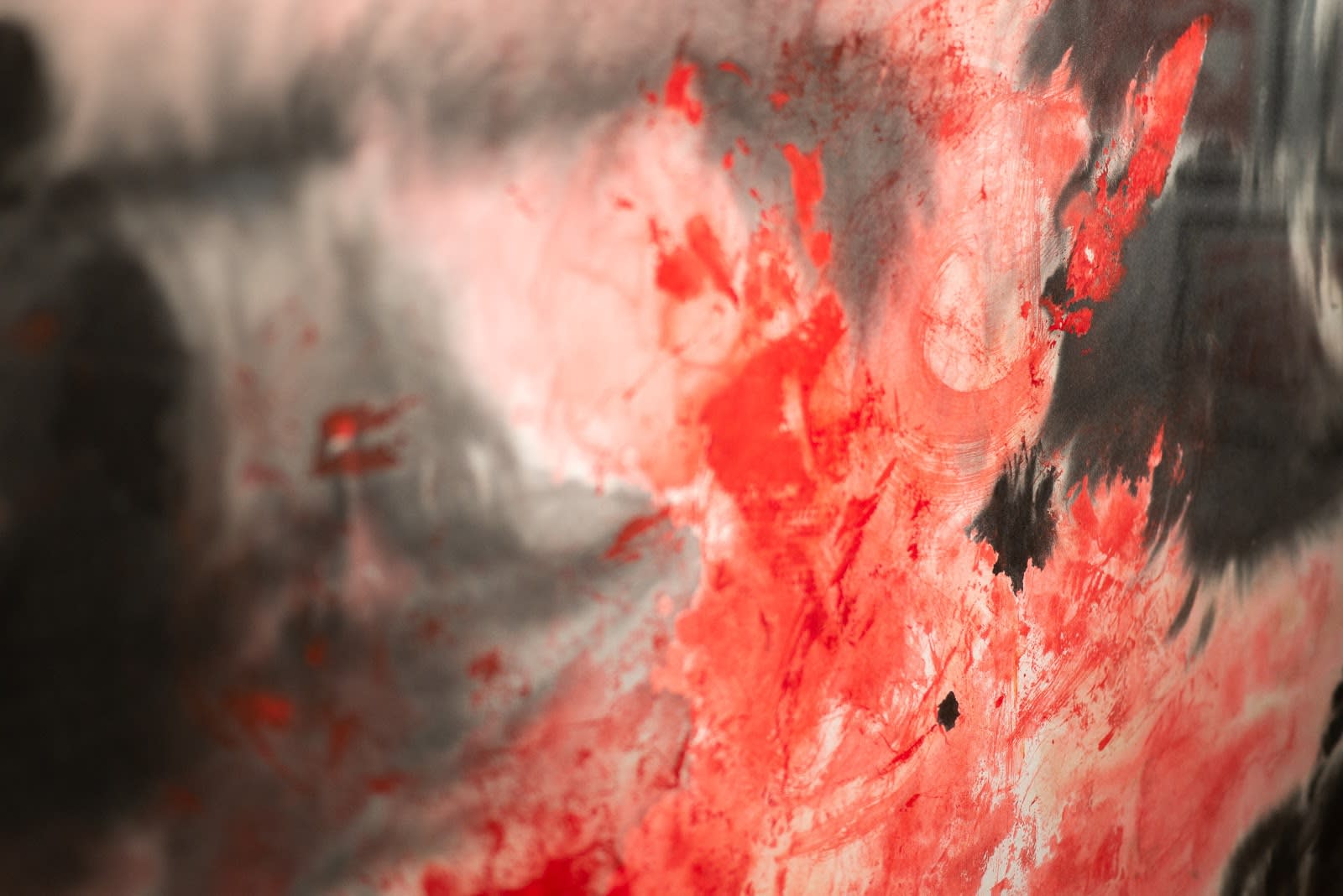 In Ink Eruption, the gradations of the ink and coffee, and the vibrant pink and red hues of the acrylic, combine to become the billowing smoke and lava of a volcanic eruption. Here Chloe draws upon the Chinese pictorial tradition of landscape painting, typically considered to be the top tier in the hierarchy of subject matters in Chinese painting. Indeed, the Chinese term for "landscape" is made up of two characters, "Shan" meaning mountains and "Shui" meaning water. Landscape painting is linked with the philosophy of Daoism, which emphasises harmony with the natural world.
Chloe explains why she has chosen to continue the tradition of ink painting and how it resonates with her Chinese culture: "I work primarily in ink because the art form is so beautiful, so demanding and culturally meaningful to me. Every time I pick up the brush, I am reminded of the extraordinary history and tradition of ink. I am reminded of my own heritage, the importance of respecting that heritage and discipline grounded in "Shan Shui". At the same time, ink flows. It is both rock and water. It is of today and yesterday. It promises all possibilities for the artist. It inspires me, and allows me to express and extend my aesthetic. It is a life's blood."
Calvin Hui, 3812 Gallery Co-founder and Chairman and Curator of Chloe's successful London debut solo exhibition Unconfined Illumination in autumn 2019, reflects on Chloe's identity as a contemporary Chinese ink painter: "Looking back at the distinctive achievements of experimental ink in Asian countries for the past five decades, contemporary ink is no longer just about emulating Western art but it also seeks to underline the peculiarity of national culture and find a balance between the two. Such is Eastern countries' adjustment and retrospection of national culture in the context of globalisation. Chloe Ho belongs to this group of artists. First of all, she is Eurasian and by virtue of this is nurtured by both Western and Chinese Modern Art. Having absorbed the ink techniques of modern Chinese masters, the artist exudes a kind of post-abstract expressionist energy. In such context, whether ink can become a common medium of painting no longer matters; what matters is the connection between the spirit of ink and one's self-awareness as well as contemporary culture."
We embrace unconfined illumination.
We see the familiar, yet unfamiliar.
We sense and we feel.
We are both subject and observer.
We are free from our daily detritus, and yet we carry forth our experiences.
We float unencumbered above the mountains and clouds of our life.
-Chloe Ho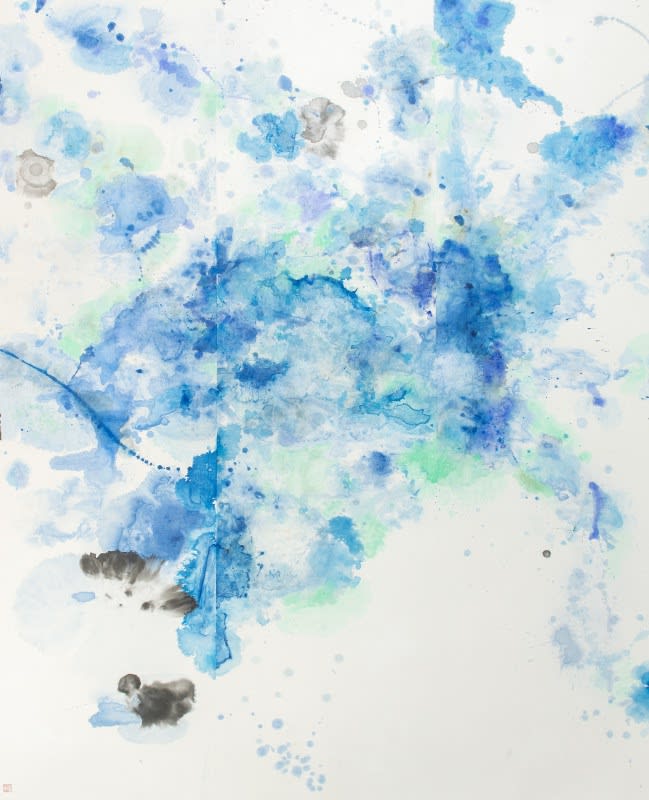 Museum collections announcement
Following Chloe Ho's critically acclaimed first London exhibition, Unconfined Illumination, held in autumn 2019 at 3812 Gallery London, we are incredibly proud to announce that the Ashmolean Museum in Oxford, and the New Hall Art Collection in the University of Cambridge, both acquired artworks for their permanent collections.