We are delighted to share with you that our exhibition catalogue, Wang Huangsheng: Lifelines, has won a Tokyo TDC Annual Award 2021 (Prize Nominee Work).

The monochromatic design for the catalogue doesn't rely on colour to make an impact. It blends traditional and contemporary elements by adopting Chinese stab binding as well as the modern fold-out pages design. Three kinds of papers (rice paper, coated paper and lightweight paper) were used to match the themes of different chapters.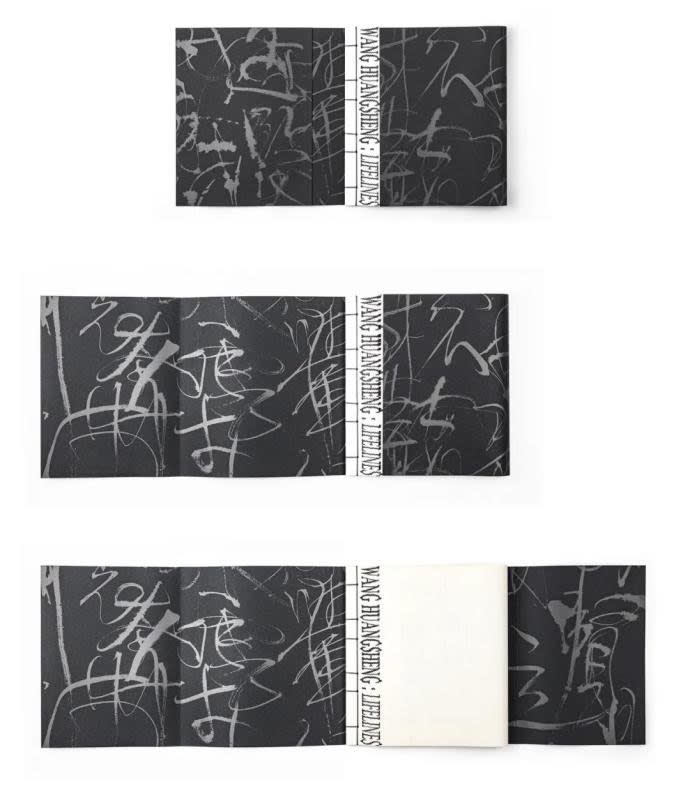 This catalogue accompanies 3812 Gallery's 2019 exhibition for the renowned Chinese artist Wang Huangsheng held at Hong Kong Arts Centre, marking his debut solo exhibition in Hong Kong. Through this catalogue, we hope to walk you through Wang's visual poetics and his metaphorical visual language extended from his early works.
In the accompanying exhibition Lifelines, a range of works by the distinguished artist Wang Huangsheng were brought together in a public civic space in the centre of Hong Kong and at 3812 Gallery. 'Lifeline' implies the saving of life when one is in urgent need of help and the connotation of rescue is here intended culturally, as a metaphor for Wang's lines as cultural thread. Just as the trunk of a tree steadily grows upwards, supporting all the branches, his lines form the key element throughout his oeuvre. As an important member of the art world and someone whose roles have navigated being a museum director, a founder of large-scale art events such as the Guangzhou Triennial and pursuing his own artistic practice over many years, Wang's persistent artistic output and creativity can indeed be understood as a lifeline. His varied professional and artistic life has art at its centre, both publicly and privately.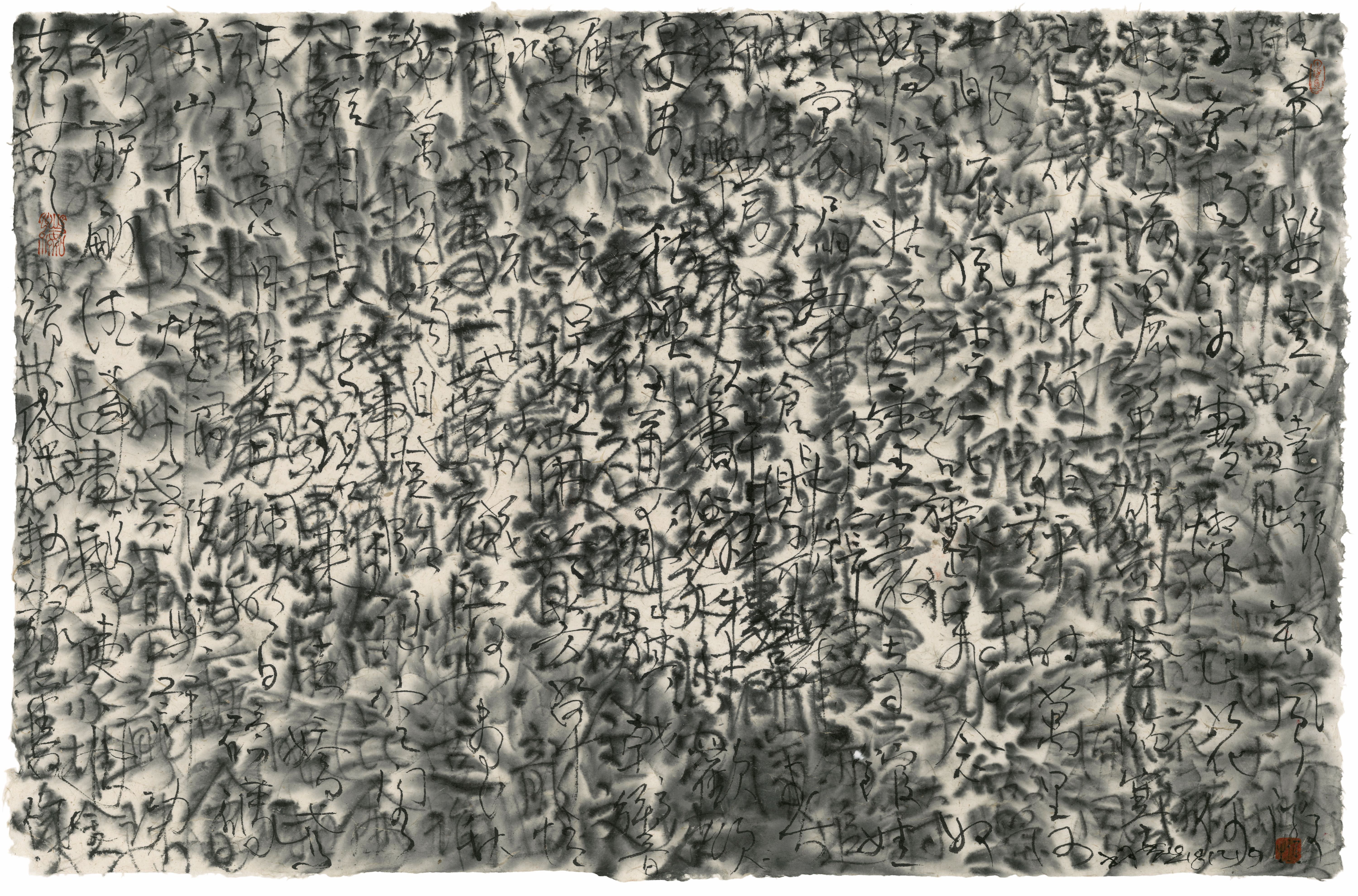 Wang Huangsheng, Daily- Practice, the Prose Poetries 181219
2018, Ink on paper, 54 x 69cm
Over the years, in his expansive ink practice, Wang's pursuit of line has departed from a more classical mode in his earlier works to a more experimental abstraction that take various forms – from dense clusters of curvaceous lines lightly swooping in and out to express a sense of uninterrupted movement in space, through to more horizontal modes of thicker lines in his more recent works that are softly textured yet rigorous and bold. Though brush and ink are his principal medium, he also works with textiles, resin, newspaper and barbed wire, expanding his visual language in sustained bodies of work that contain ideas of vision, trace, and metaphor as central threads, each series visually evoking an undefinable visceral sense of being and aesthetic experience.
28 January 2021