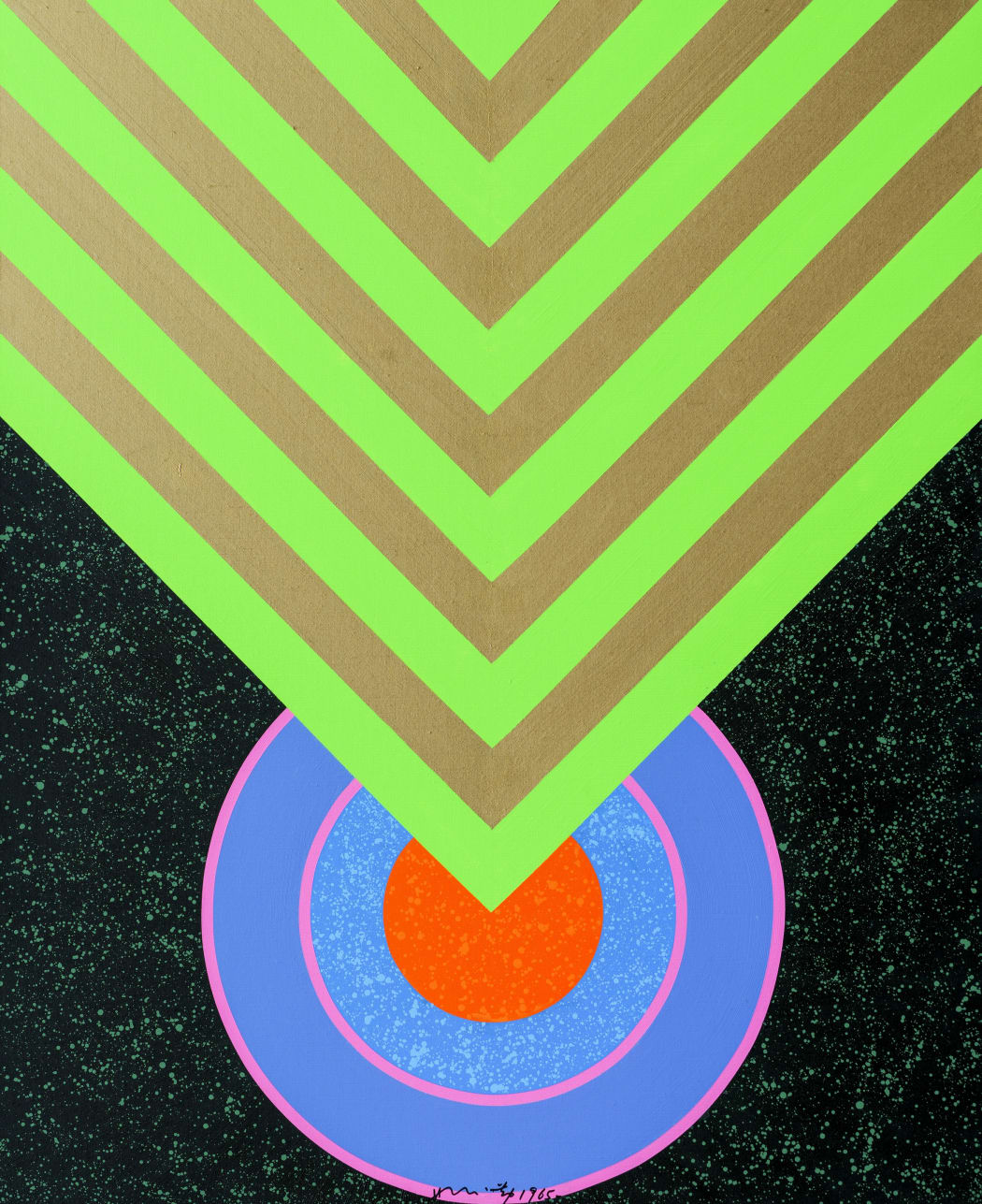 Exhibited
Galleria Il Canale, Venice, 1966
The 11th Punto Movement Exhibition at Galleria Numero in Rome, 1965
Galleria Santandrea, Milan, 1970
Galleria d' Arte Moderna, Moderna,1971
Galleria Schubert, Milan, 1973
In My Beginning Is My End, Mark Rothko Art Centre, Latvia, 2020

Literature
Hsiao Chin And Punto - Mapping Post-War Avant-Garde, Unicorn, London, 2020
Hsiao Chin - In My Beginning Is My End, Mark Rothko Art Centre, Latvia, 2020
For ARTpiece #5, we have chosen to highlight Power of the Light, an exemplary artwork from Hsiao Chin's Punto period, as we study his premise of adopting abstract painting into Asian philosophy. We hope we inspire you to add this outstanding painting to your collection.
Hsiao Chin is an important post-war cultural figure in both Eastern and Western art history. On moving to Europe in the mid 1950s, Hsiao was confronted by the Western art world's dominance on artistic discourse, his own home country too far away to provide any solace. His ultimate accomplishment in bringing forth the prodigious Punto Movement is a testament to his solitary ambition, as well as the support of a group of international peers. It marked the first international avant-garde art movement founded by a Chinese artist in 20th century art history.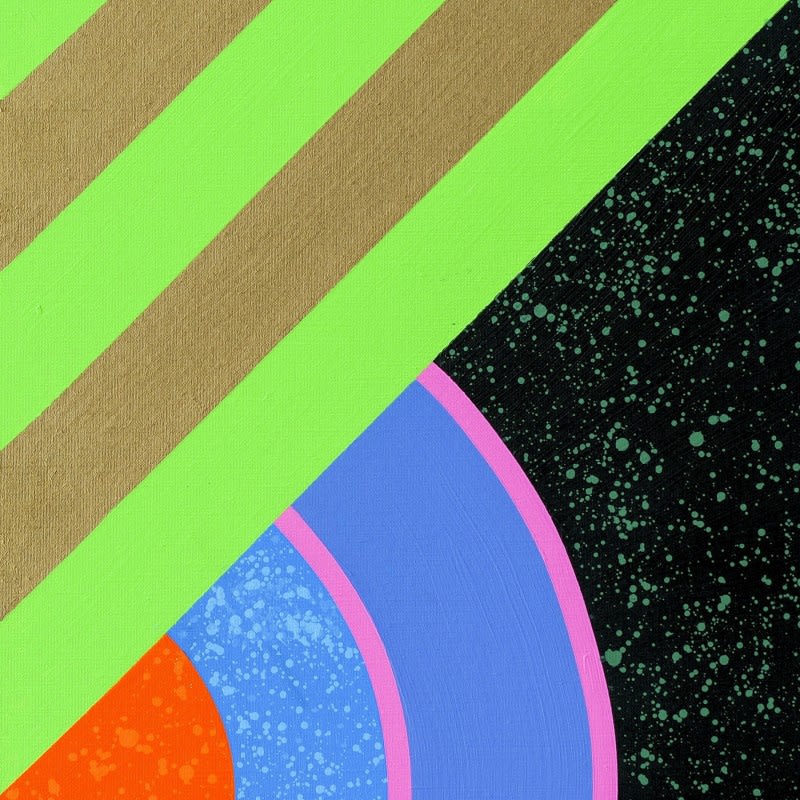 Power of the Light (Details shown)

After settling in Milan in 1960, Hsiao Chin witnessed the formidable strength of Western culture, and believed he needed to strengthen his understanding of Eastern culture and philosophy if he was to make his mark in the West. In 1961, He co-founded the Punto Movement with Antonio Calderara and Azuma Kenjiro in Milan, advocating the Eastern thinking of "calm contemplation" as its manifesto. Hsiao and his peers had organised 13 Punto exhibitions across Europe between 1961 and 1966, among them, two large-scale shows - the second and third Punto Exhibitions were held in Barcelona and Albissola in 1963-1964.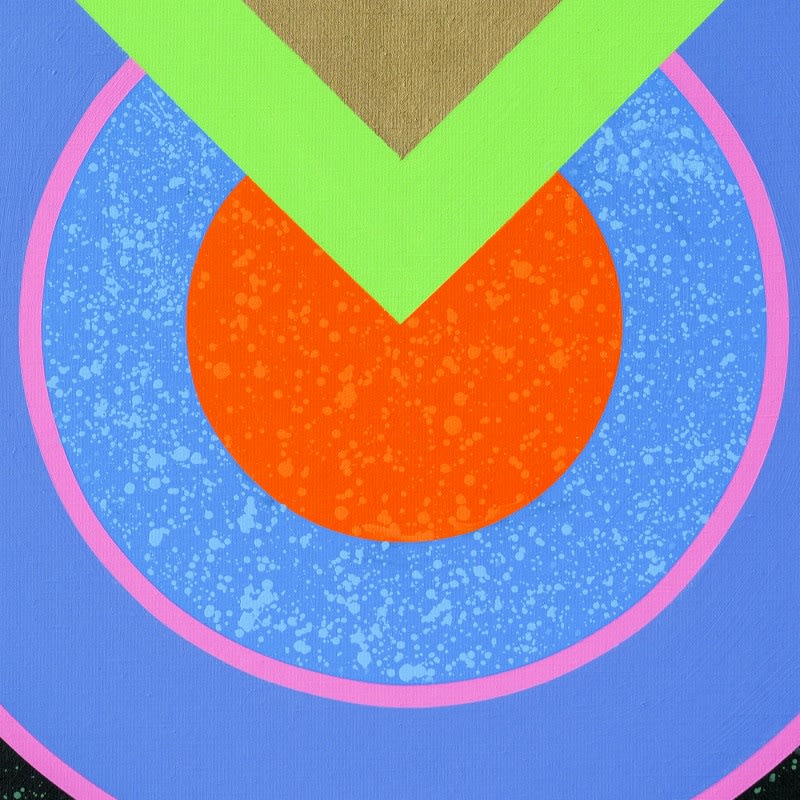 Power of the Light (Details shown)
The literal meaning of Punto in Italian is "Point". From a philosophical perspective, it is the basic element and the beginning of all things in the universe, as well as the end of all things, encompassing all things in between. From an artistic perspective, the 'punto' flows into the 'line,' which expands into the 'surface', layers of which become 'form'. It became a significant symbol in Hsiao Chin's paintings. In Chinese philosophy, the 'circle' also represents the 'mysterious' or the 'black', pointing to the original state of the universe. For centuries, scholars of taiji have treated the circle as a taiji symbol, and since the Han dynasty, the four mythical creatures in Chinese cosmology (the Azure Dragon, the White Tiger, the Vermillion Bird and the Black Turtle) have been pictured alongside a circular symbol.
Hsiao Chin, Contemplation, 1962, Acrylic on canvas, 70 x 90 cm
The Movimento Punto took silent contemplation as its guiding principle. In Chinese philosophy, the 'circle' also represents the 'mysterious' or the 'black', pointing to the original state of the universe.
Power of the Light is a representative work from the period of the Punto Movement. It not only embodies the Asian spirit of "silent contemplation," but also incorporates the formal language and media of post-war avant-garde art, at once reinventing and reinvigorating Eastern tradition for a new era.
Power of the Light (Details shown)
The Punto Movement took silent contemplation as its guiding principle. This theme was studied in many masterpieces of traditional Chinese art, including in particular the highly mythologising "transformation tableaux" of the Buddhist cave shrines of Dunhuang and Yulin. These cave murals served to spread Buddhist teachings. In the 20th century, an age of scientific thought, it became customary to convey Western philosophy in a more purely intellectual manner. Asian philosophy needed this intellectualised expression as well, and Movimento Punto provided one solution with its highly symbolic abstract painting, which attempted to convey Asian philosophical ideas in their essential forms, without mythology or narrative.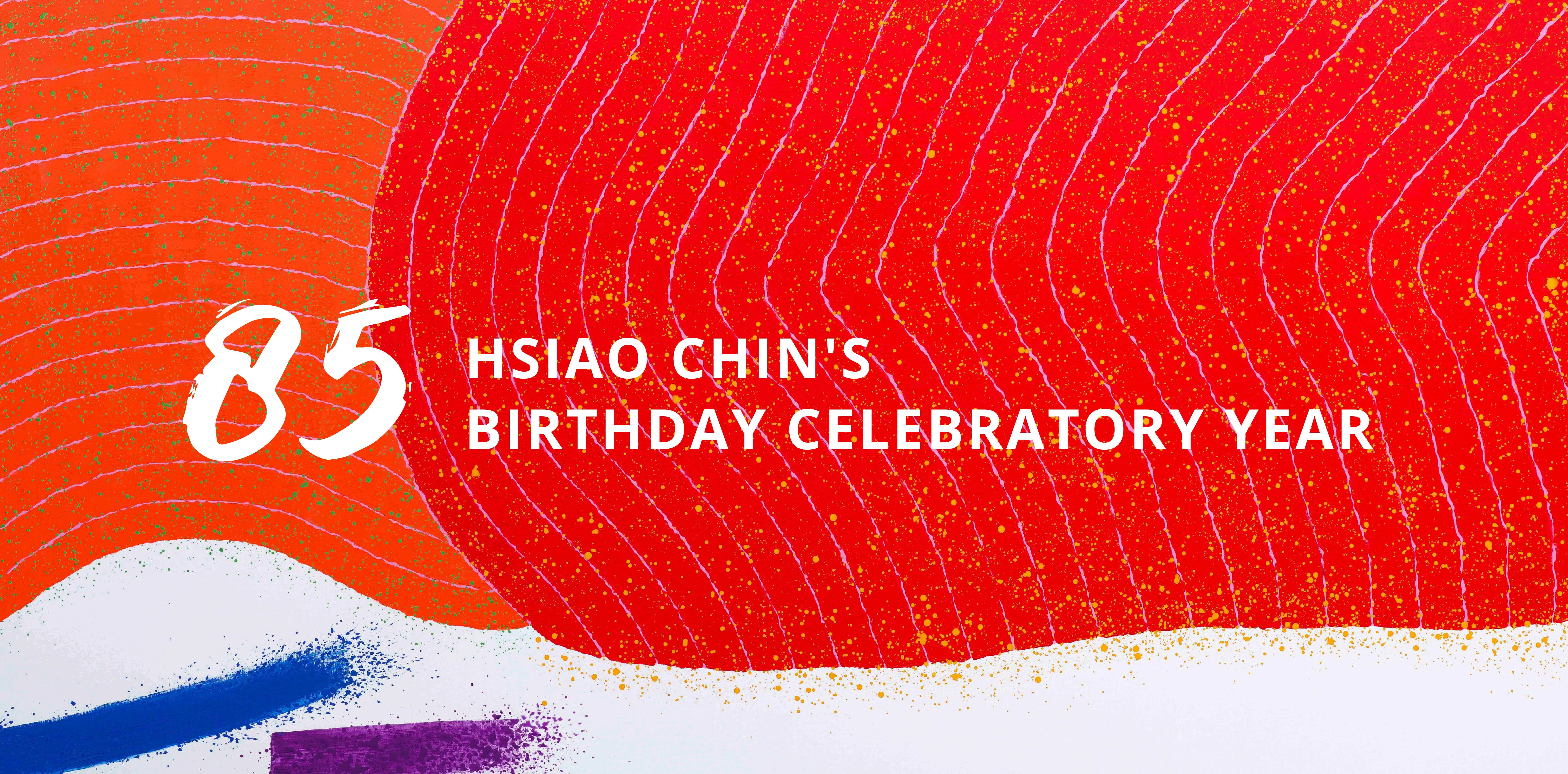 Hsiao Chin turned 85 in 2020
Power of the Light symbolises a primordial state of being with the minimalist geometric form of concentric circles, which are common also in the Punto Movement works more generally. From the top, gold and green arrows enter the red centre of the concentric circles. The message of the composition is clear: through silent contemplation and meditation, the individual can access the infinite wisdom and energy of the universe. The individual self can become one with the universal self, and an individual life can draw from the boundless energy of universal life and thus become closer to perfection. The concentric circles are suspended in a beautiful deep green space, which represents the infinite universe. The subtle passages of colour in the background suggest the countless other individual beings elsewhere in the universe and fully express Hsiao Chin's spiritual vision.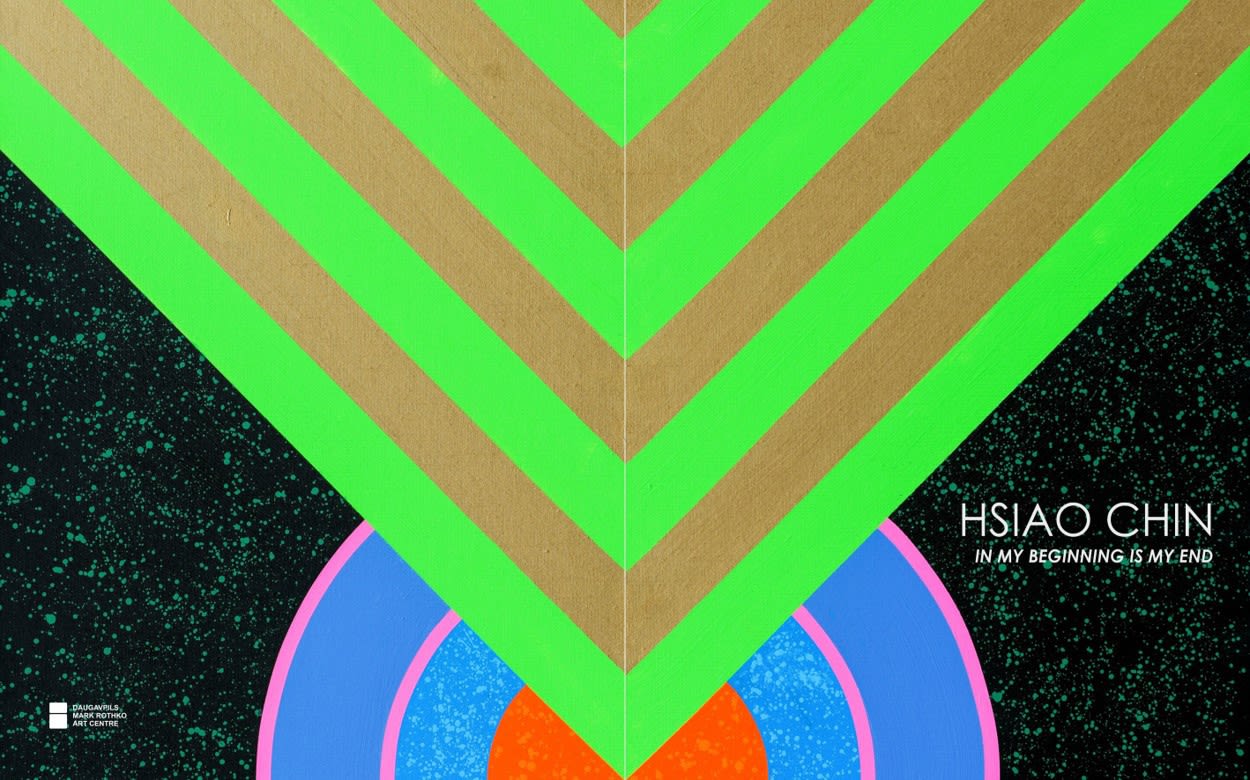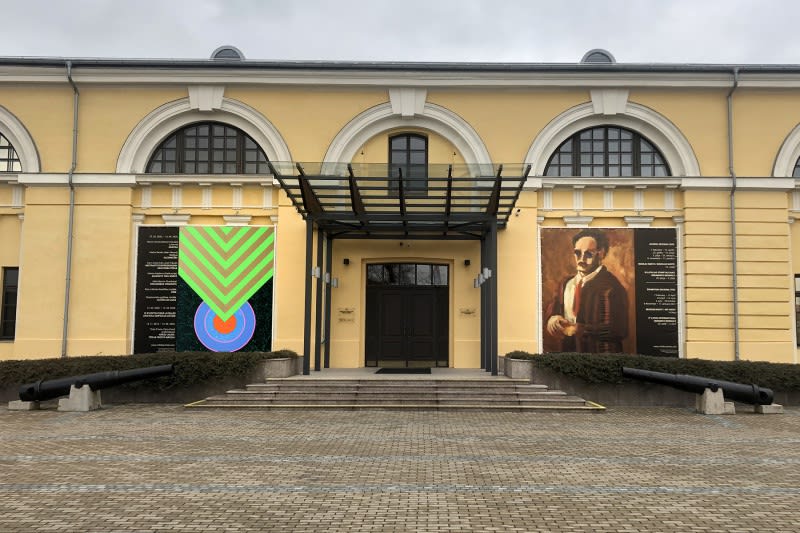 Power of the Light, 1965 is the star piece in the upcoming exhibition In my beginning is my end organised by Mark Rothko Art Centre, opening 31st July. The work will be featured on the exhibition catalogue cover and the banner outside the centre.
Buddhism emphasises the "union of wisdom and sympathy," and Confucianism the "unity of Heaven and Humanity." In Power of the Light, Hsiao Chin reinterprets these philosophical ideals in the modernist pictorial language of abstraction. In evolving and refining his artistic language, he responded to his times sensitively, adopting the post-war invention of acrylic pigments. More intense and luminescent than traditional oil pigments, acrylic helps to express the spiritual energy of the universe. The minimalist but powerful composition responds to the post-war currents of Geometrical Abstraction and Op Art. The dotted colours take inspiration from French Expressionism and American Abstract Expressionism. Hsiao Chin, with an utmost clarity of vision, is able to adopt the features of various artistic currents for his own expressive ends and assimilate them into an individualistic language. Asian artists participating in Western abstraction tend to begin with calligraphic lines and focus on literati poetics and use of negative space. By contrast, Hsiao began with the premise of adopting abstract painting into Asian philosophy, and from this premise founded an international avant-garde movement that is equal in influence and brilliance as the contemporary French Lyrical Abstraction, Zero Art Group of Italy, and Gutai Group of Japan. Influencing and competing with each other in a productive manner, these movements together forged the golden age of post-war contemporary art.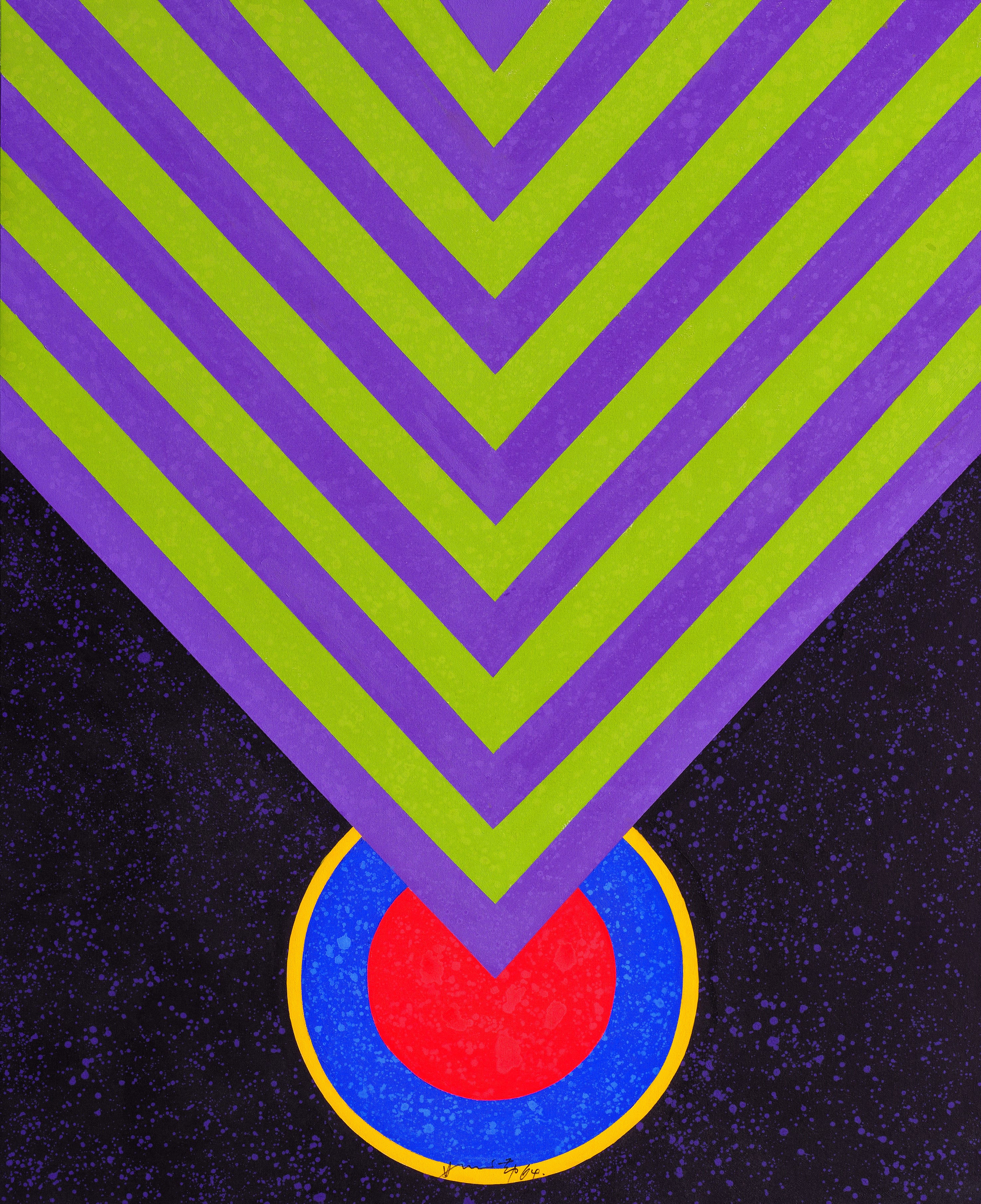 La forza della meditazione, 1965, Acrylic on canvas, 130cm x 160 cm, was sold for the record price of HKD 7.56 million ( approx. GBP 780,000) at the Evening Sale, Modern Asian Art of Sotheby's Hong Kong Spring Auctions in 2018.
Every painter has his or her preferred dimensions, dimensions that best suit his or her expressive and creative purposes. In the 1960's, Hsiao Chin appears to have favoured canvases (110 x 140 cm and 160 x 130 cm) and produced his classical works at this scale. The Power of the Light (160 x 130 cm) is identical in size to La forza della meditazione, which sold for the record price of HKD 7.56 million at Spring 2018 auctions of Sotheby's Hong Kong. Both are representative works of the highest quality from Hsiao's Punto period. Its proven provenance as directly from the Artist's collection, its super exhibition and literature records, and unrivalled quality and condition define the Power of the Light as one of Hsiao Chin's most ionic and master works from his entire oeuvres.
Hsiao Chin and Punto: Mapping Post-War Avant-Garde, published by Unicorn in 2020
We hope you have enjoyed this study of Hsiao Chin's Power of the Light. Hsiao Chin's retrospective at the Mark Rothko Art Centre, curated by Philip Dodd, opens on 31st July. 3812 Gallery will be hosting a parallel online exhibition, please stay tuned for further details.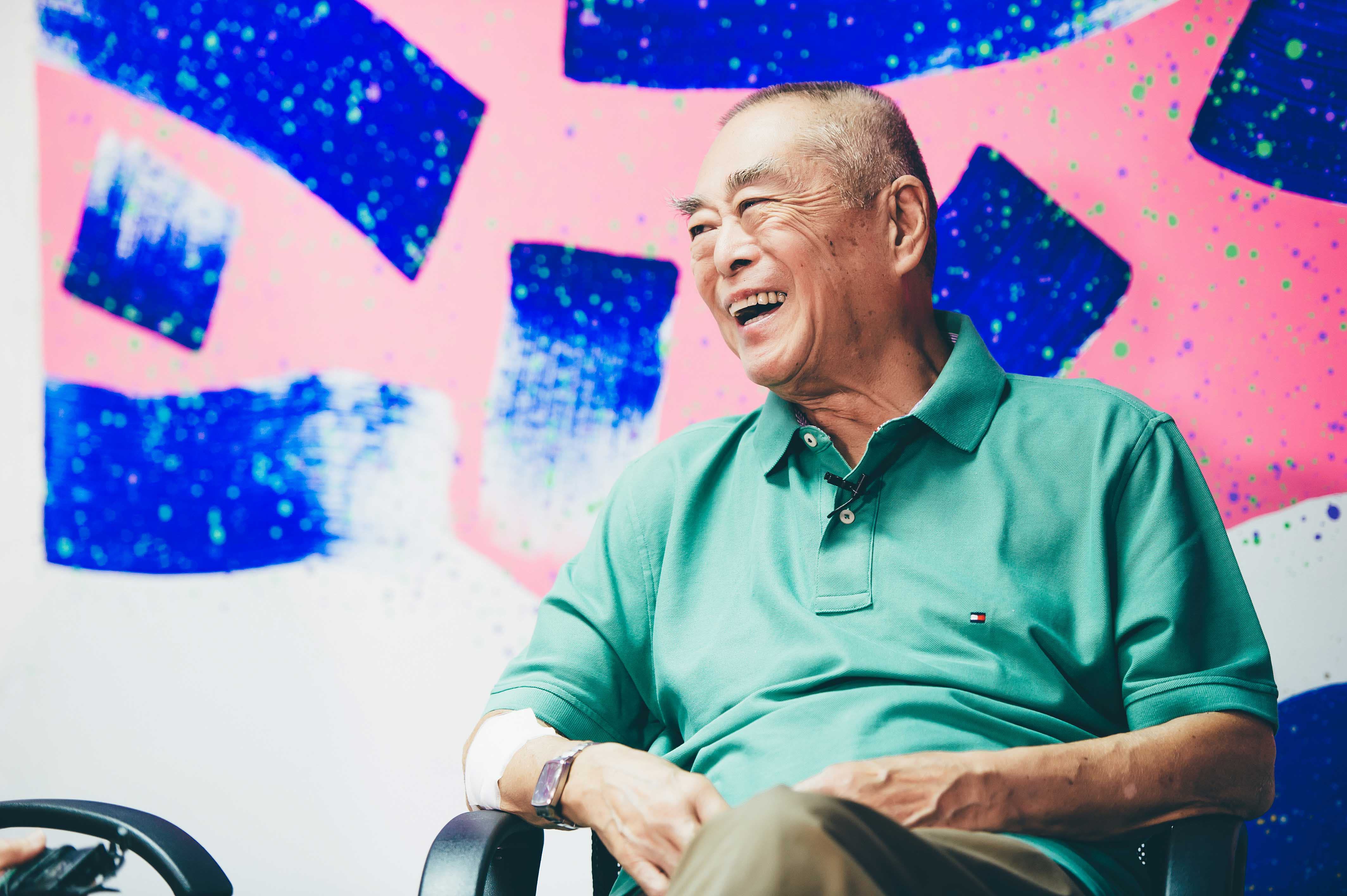 Hsiao Chin (b. 1935), 3812 Gallery Artist
Hsiao Chin is an Asian abstract master artist and a leading figure in post-war European and Chinese Art. He spent much of his life in Europe and is celebrated as the only Chinese artist to establish a modern European art movement, as known as the Punto International Art Movement. He has gained international recognition for his unique paintings, which fuse motifs and techniques from the East and West to create a language of spiritual painting for a commodified world. His work can be found in major collections around the world, ranging from New York's Metropolitan Museum of Art to M+ Museum in Hong Kong.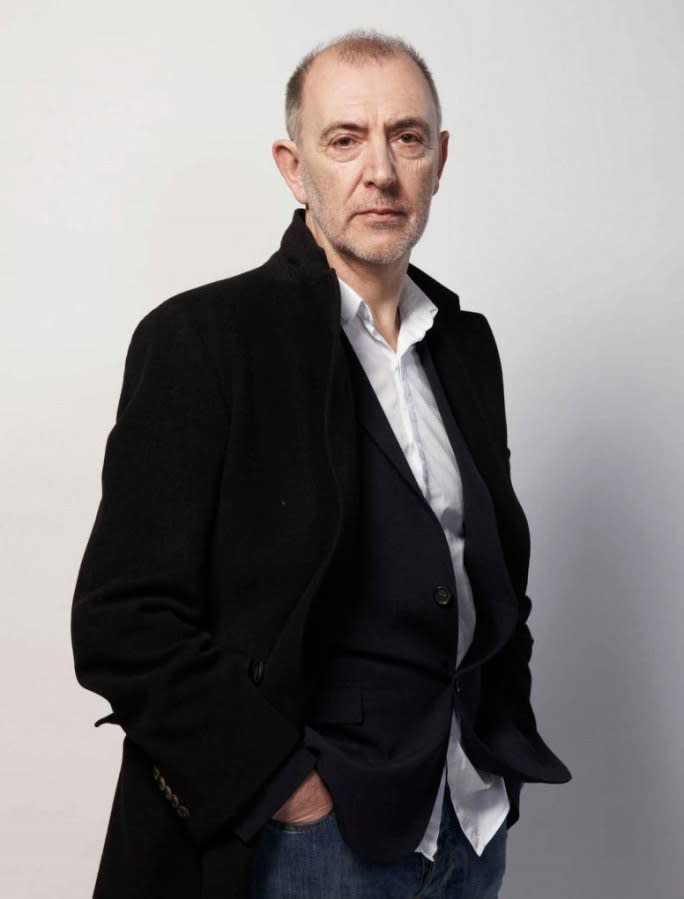 Philip Dodd, Curator
Philip Dodd was named one of the 100 top art innovators by Art + Auction. Former Director of London's Institute of Contemporary Arts, he is an author, curator, film producer, award-winning BBC broadcaster, and founder of the Global Private Museum Network. While at the ICA, he staged exhibitions of British contemporary art in Shanghai and Beijing, staged the first exhibition of contemporary Chinese art in London, and brokered the initial deal for the V&A Museum in China. He has curated shows with artists and architects such as Yoko Ono, Eduardo Paolozzi and Rem Koolhaas, and has been Visiting Professor at King's College London and University of the Arts. He has curated many retrospectives across China, including a five city tour of a Sean Scully retrospective. He is Chairman of Made in China (UK) Ltd.