WITH INDUSTRIES AFFECTED BY THE ONGOING PANDEMIC, MANY BUSINESSES HAVE BEEN FORCED TO CLOSE DOWN. BUT 3812 GALLERY IS MAKING A BOLD STATEMENT BY BEING ONE OF THE FEW TO OPEN UP A NEW SPACE
In celebration of its 10th anniversary, the homegrown gallery opens a new 3,600 square-foot gallery space in Central, Hong Kong. It showcases the works of the late Sir Terry Frost RA for its inauguration exhibition, titled, Here Comes the Sun - The Art of Terry Frost, 1948-2003. Despite being a renowned British artist in modern and post-war British art, the exhibition marks Frost's first solo exhibition in Asia and will feature 20 oil on canvas collage paintings.The exhibition's title is a nod to Frost's signature use of warn and shining colours, alluding to the "pearl of the east" with rich historical and cultural significance. His paintings took on the feel of the landscape around him as he explored the idea of natural forms as emblems of abstract forces, with the sun and moon as a common motif.3812 Gallery was founded by Calvin Hui and Mark Peaker in Hong Kong in 2011, specialising in Chinese contemporary art that adheres to the gallery's curatorial vision of eastern origin and contemporary expression. To coincide with this, a new gallery space opened in 2018 in London, becoming the first and only Hong Kong-rooted gallery to open a space in Europe that year. The London outpost specialises in Chinese contemporary art and Hong Kong ink art.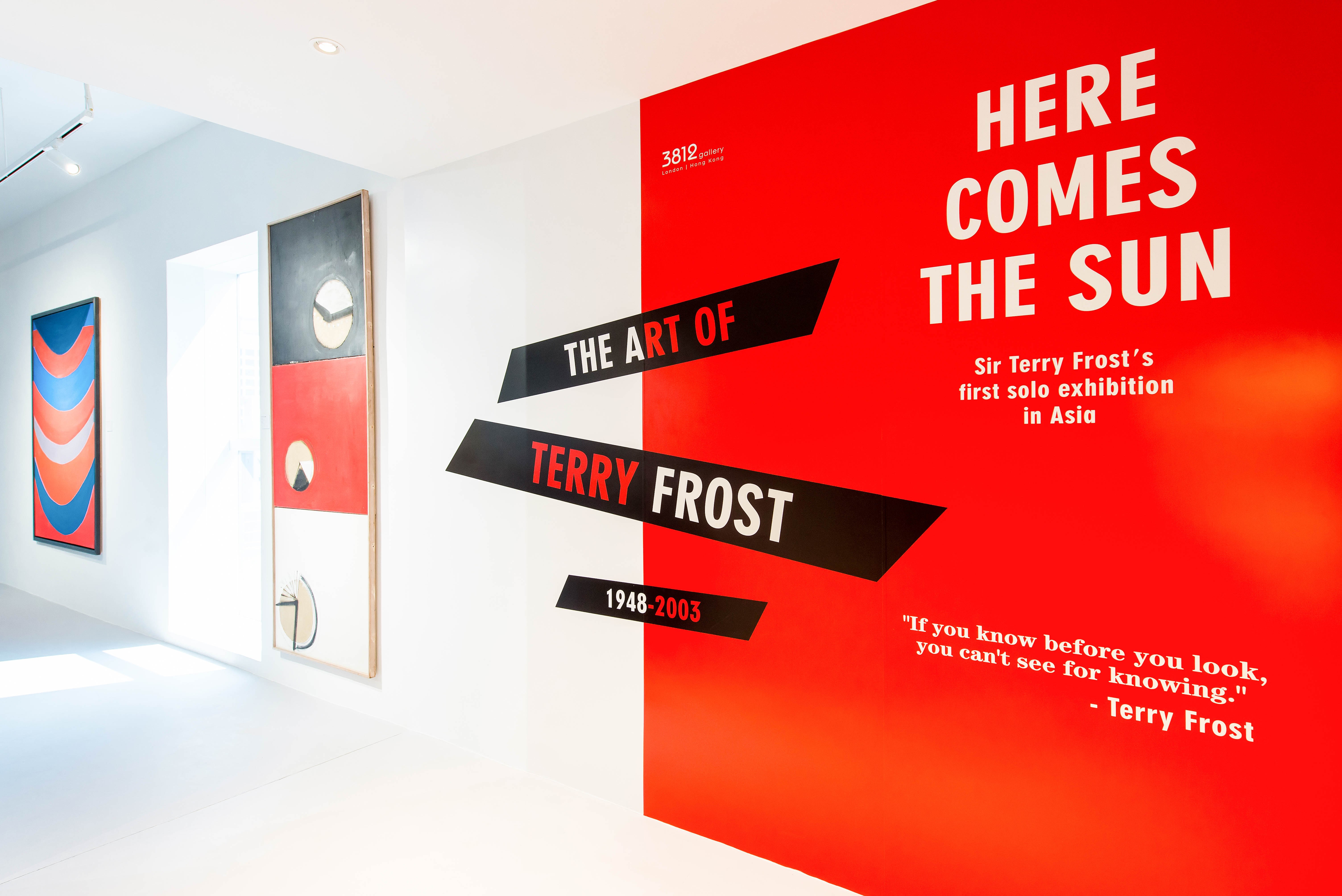 Talking to Tatler on what makes this new gallery different from other galleries in Hong Kong, Calvin Hui, co-founder of 3812 Gallery and curator of the exhibition, says their representation of British artists in Hong Kong sets them apart. "It is important for us to nurture a dialogue between artists in both regions, to create curatorial connections between them, whilst presenting them on an international stage," he says.
Jianne Soriano for Tatler HK