THURSDAY 19TH MAY 4:30PM HKT
---
Listen in as Hong Kong-based gallery co-founders, Calvin Hui of 3812 Gallery and Arthur De Villepin of Villepin discuss how passion and personal vision, rather than art world trends, have been the driving forces behind their professional pursuits.
Date: Wednesday, 19 May
Time: 4.30pm HKT
Language: English
---
WATCH THE RECORDING HERE
---
PANELISTS:
Calvin Hui
Calvin Hui is an acclaimed cultural entrepreneur, art advisor, collector and curator based in Hong Kong. Recognised as one of the leading figures in the local art scene, he has been active in promoting modern and contemporary Chinese art over the years, with a focus on promoting ink art.
Hui's art business has been expanding rapidly and internationally in recent years: he co-founded 3812 Gallery in Hong Kong in 2011 and expanded to London in 2018. He was appointed as the Co-Chairman and Director of Fine Art Asia from 2011 to 2017 and was Founder and Director of INK ASIA from 2015 to 2017. Hui was also appointed by Ms. Pansy Ho, Co-chairperson of MGM China Holdings Limited as the art consultant and curator for building the Chairman's Collection for the MGM Cotai project, which aims to enrich the MGM Cotai Art Collection. In 2018, Hui announced the establishment of INK NOW, the world's first cultural brand specialising in the promotion of contemporary ink art and had organised the first INK NOW Art Expo in January 2019 in Taipei, which was awarded "The Twelfth Taiwan Interior Design Award - The TID Award of Public Space". In November 2019, Hui launched INK NOW Shanghai collaborating with Suning Art Museum to co-present Inquiry on Water exhibition and the first international ink art symposium. Following the notion "Eastern Origin in Contemporary Expression", he aspires to raise international attention to Chinese ink art by grounding it in academic research and market insights.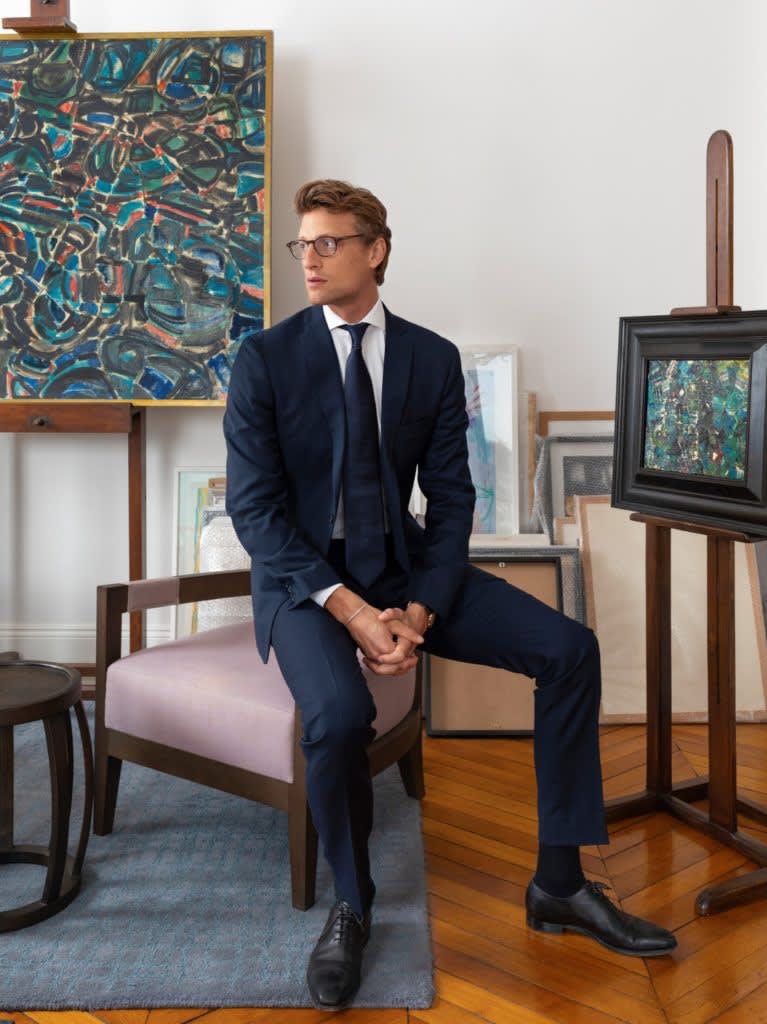 Arthur De Villepin
Arthur is an entrepreneur and avid art collector who has been based in Hong Kong for the last 10 years. Together with his father Dominique de Villepin, the former Prime Minister of France, Arthur launched Hong Kong's latest commercial art gallery in Hong Kong in March 2020. The eponymous gallery is shaped by Arthur and Dominique's passion for art – "a gallery created by collectors, for collectors." Inspired by the founders' own collections and profound knowledge of the Asian art market, Villepin offers a new gallery concept based on the art of collecting. Through their experience building close friendships with artists, the father-son duo wish to share their expertise with fellow collectors by curating artworks that they themselves would love to collect, ultimately nurturing a unique model of collecting based on long-term relationships with artists and their estates or foundations.
18 May 2021