ONLINE PANEL DISCUSSION
Thursday 29th October 8pm (China) / 12pm (UK); Zoom
---
Hong Kong's Ink Art is a unique product of the city's cultural and physical ecology – its people, its landscape, and its liminal position between cultures. This panel explores the past, present and future of Hong Kong Ink Art, framed in the pivotal moment of 2020. We will examine how this distinctively East Asian artistic medium is used to both express local identities and to interrogate global concerns.

Our participants include senior specialists from academia, the art market, and leading contemporary Hong Kong ink artists.

Hosted online to coincide with Asian Art in London, we hope this conversation will resonate with audiences the across the world.
---
WATCH THE RECORDING HERE
---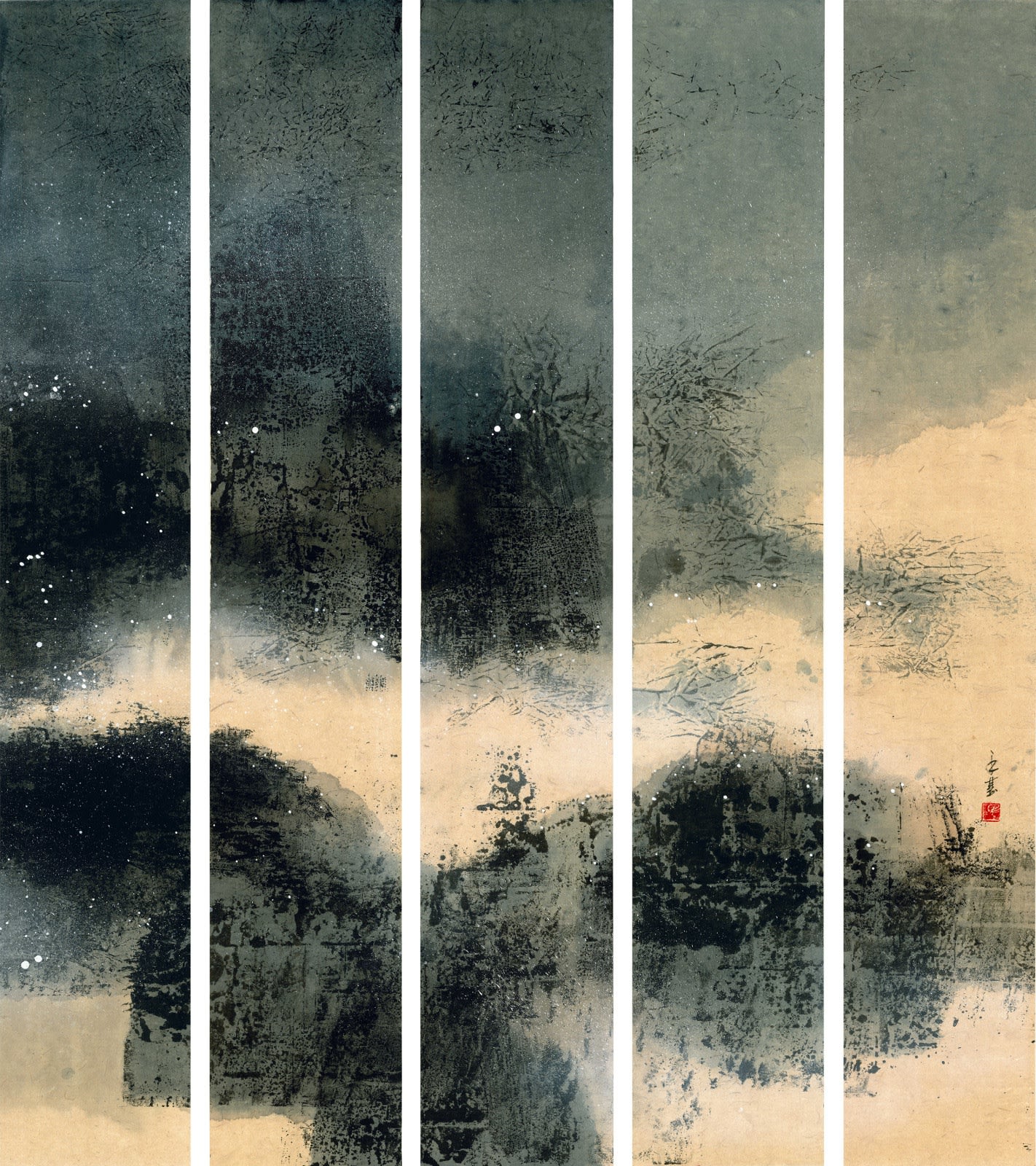 Raymond Fung, Beauty of Lands (1), 2016,
Ink and colour on paper, 140 x 23 cm (x5)
Panelists:
CALVIN HUI
FOUNDER OF INK NOW AND CO-OWNER OF 3812 GALLERY
Calvin Hui is an acclaimed cultural entrepreneur, art advisor, collector and curator based in Hong Kong. Recognised as one of the leading figures in the local art scene, he has been active in promoting modern and contemporary Chinese art over the years, with a focus on promoting ink art.
Hui's art business has been expanding rapidly and internationally in recent years: he founded 3812 Galleries in Hong Kong in 2011 and expanded to London in 2018; appointed as the Co-Chairman and Director of FINE ART ASIA from 2011 to 2017 and was the Founder and Director of INK ASIA from 2015 to 2017. Hui was also appointed by Ms. Pansy Ho, Co-chairperson of MGM China Holding as the art consultant and curator for building the Chairman's Collection for the MGM Cotai project, which aims to enrich the MGM Cotai Art Collection. In 2018, Hui announced the establishment of INK NOW, the world's first cultural brand specialising in the promotion of contemporary ink art and had organised the first INK NOW Art Expo in January 2019 in Taipei, which was awarded "The Twelfth Taiwan Interior Design Award - The TID Award of Public Space". In November 2019, Hui launched INK NOW Shanghai collaborating with Suning Art Museum to co-present Inquiry on Water exhibition and the first international ink art symposium. Following the notion "Eastern Origin in Contemporary Expression", he aspires to raise international attention to Chinese ink art by grounding it in academic research and market insights.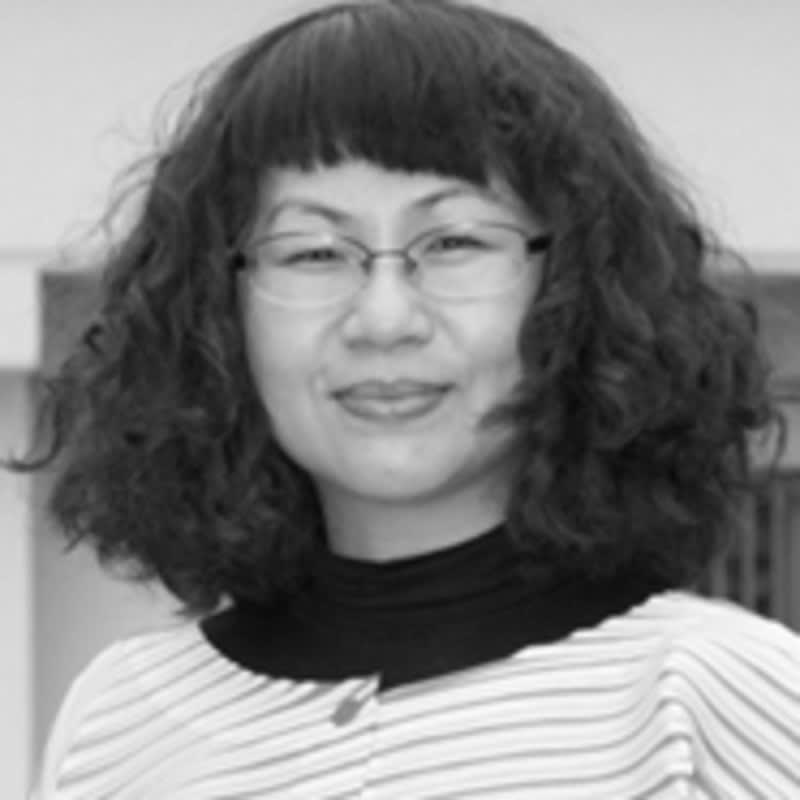 Pedith Chan
Senior Lecturer in Asian Arts and Cultures, SOAS
Pedith Chan received her MPhil in Chinese Art History from the Chinese University of Hong Kong and PhD in Art and Archaeology from SOAS. She served as an assistant curator of Chinese Fine Arts at the Hong Kong Museum of Art (1996-1999), where she organised exhibitions on modern and contemporary Chinese art. Before joining SOAS, she was an assistant professor of Cultural and Heritage Management at the City University of Hong Kong (2010-2015) and an assistant professor of Cultural Management in the Faculty of Arts at the Chinese University of Hong Kong (2016-2020). She was awarded the CAA-Getty scholar in 2019 and 2020. Her research interests focus on the production and consumption of art and cultural heritage in modern and contemporary China with focus on the discourse of guohua and ink art. Her book The Making of a Modern Art World: Institutionalisation and Legitimisation of Guohua in Republican Shanghai (Leiden: Brill, 2017) adopts sociological approach to reconstruct the institutional structure and hierarchy of the Shanghai art world, examining the discursive practices and the process of institutionalisation of guohua in Republican China.
Recently, she has contributed to two exhibitions, namely Hong Kong Impressions at the Art Museum of the Chinese University of Hong Kong and Embracing Sites/ Sights at the National Palace Museum, Taipei. These projects offer new perspective to contextualise landscape painting, looking at how modern tourism, landscape preference, aesthetics, and perception of landscape shaped artists' ways of viewing scenic sites and interpretation of learning from nature in modern China. She is currently researching the making of scenic sites in modern China, exploring the correlation between site-specific landscape paintings, national identity and the discourse of tourism. With focus on the scenic sites in southeast China in the prewar period and the southwest landscapes during the Sino-Japanese war, the project examines how scenic mountains exercised agency on artists and how in return artists unlocked the aesthetic value of less known scenic attractions through their paintings. Her recent publications include "Hong Kong Impressions: Modern Tourism and the Visual Representations of the Hong Kong Landscape" (Art Museum of the Chinese University of Hong Kong, 2020), "Learning from Nature: Modern Tourism and Site-Specific Landscape Painting" (National Palace Museum, Taipei, 2020), "Representation of Chinese Civilization: Exhibiting Chinese Art in Republican China," (London: Routledge, 2018), and "In Search of the Southeast: Tourism, Nationalism, Scenic Landscape in Republican China," (Twentieth-Century China, 2018).
Raymond Fung
3812 Gallery Artist, b.1952 Hong Kong
Raymond Fung Wing Kee is a renowned artist and architect in Hong Kong. He was selected as one of the Hong Kong Ten Outstanding Young Persons in 1990, and has received numerous art and design awards throughout the years. In 1997, Fung won the Vermont Artist Village Scholarship. In 2008, he received the Certificate of Commendation from the Hong Kong SAR Home Affairs Bureau for his outstanding achievements in the promotion of arts and culture in Hong Kong. He was awarded Hong Kong Ten Outstanding Designers Awards in 2009 and was appointed Justice of Peace in 2011.
Fung has exhibited extensively and has had solo exhibitions in Beijing, Shanghai, Hangzhou, Taipei, Hong Kong, Tokyo, New York, Paris and Avignon. His works are widely collected by international corporations and museums including Asian Art Museum of San Francisco, The National Art Museum of China, Shanghai Art Museum (China Art Museum), Hong Kong Museum of Art, The University Museum and Art Gallery (UMAG) of The University of Hong Kong, Hong Kong Heritage Museum, etc.
MODERATOR: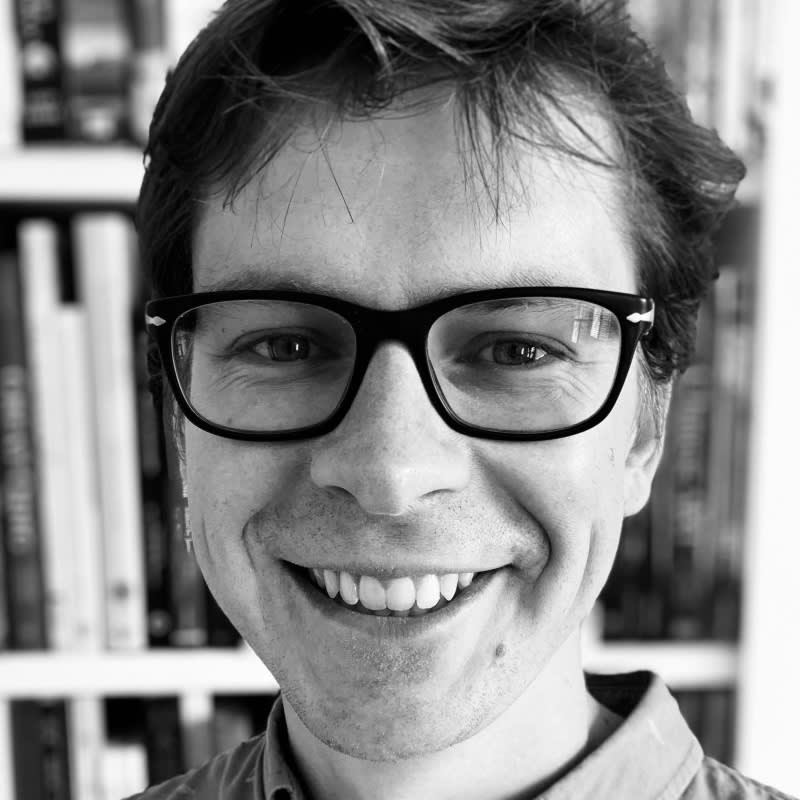 Dr Malcolm McNeill
Director, SOAS Postgraduate Diploma in Asian Art, Senior Lecturer in Arts Education
Malcolm is the newly appointed Director of the SOAS Postgraduate Diploma in Asian Art and Senior Lecturer in Arts Education in the SOAS History of Art and Archaeology Department. Malcolm joins SOAS from Christie's, where he was a Specialist in Chinese Painting responsible for the European market. While at Christie's Malcolm was also deeply engaged in developing educational events and programmes for the company's international clientele. He has worked in curatorial, research and public access roles at the Victoria and Albert Museum, the British Museum, the National Palace Museum Taipei, and Asia House in London. He speaks Mandarin and has worked as a translator for various major museums in mainland China and Taiwan. Malcolm holds a PhD and an MA from SOAS, and an MA from Cambridge. He has strong research and teaching interests in Chinese and Buddhist visual culture, text-image relationships, and in the study of curation and display
21 October 2020