2020 soon comes to an end. Here we invite our artist Yu Yang to share with us his thoughts travelling in the 'post-pandemic era'.
August has passed when we did not even realise it. At the first few months of 2020, I doubted everything. Then I travelled around from Beijing to Sichuan since April. Everything is going back to normal in most part of China, except for those area still suffering from pandemic. People are living their lives, which inspires me to stay positive about the future. However, we have all witnessed the history which indeed happened and shall have an long-lasting impact to us all.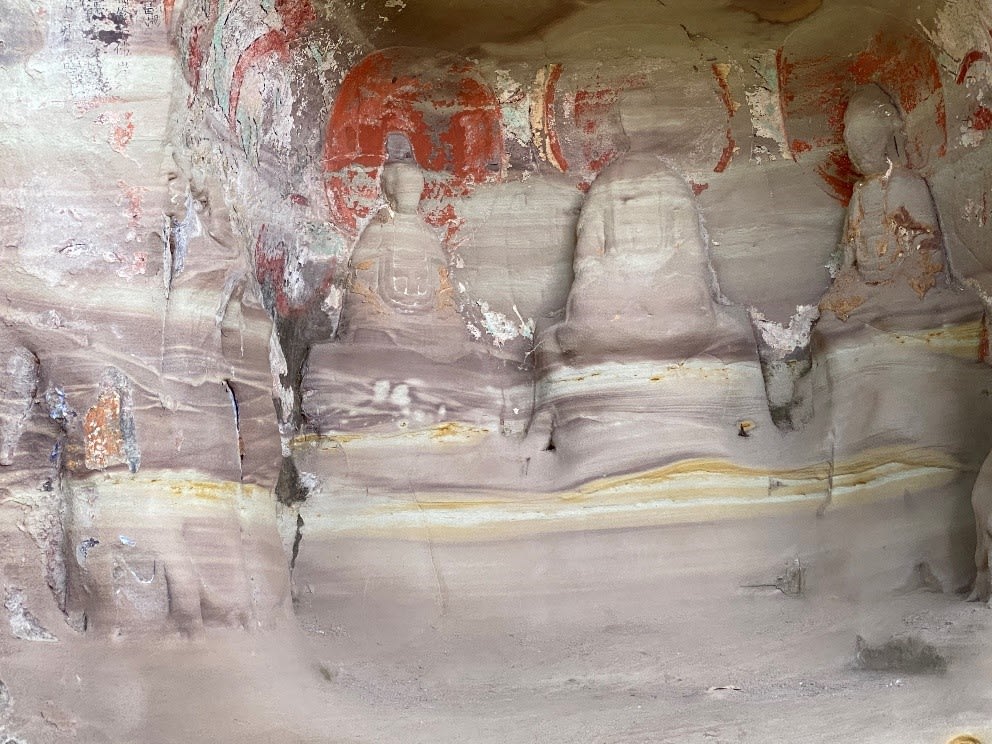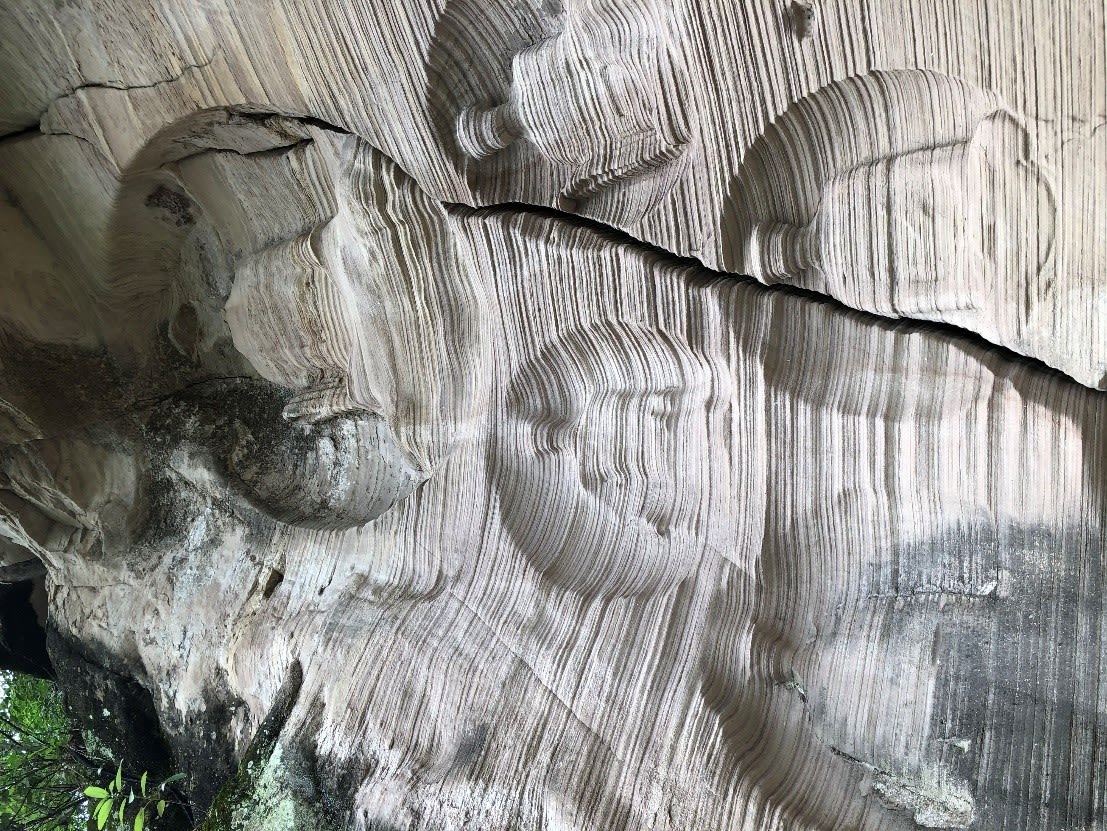 Photographed by Yu Yang at Anyue Stone Carvings, Ziyang City, Sichuan Province, China © Yu Yang
I should have started to work on my new creation, while the pandemic kept me busy thinking instead of getting my hands dirty. During this time, a lot of thoughts were going on in my mind, concerning about the relationship between human and nature, and society, and humanity, and politics, and technology as well as art. An artist should always have a broad vision, with which artists are able to express themselves through the deliberate presentation of their works. Pandemic is not an excuse for me to be lazy, instead it makes me want to figure out the meaning of art in faced with such a disaster. Is art still significant at the time?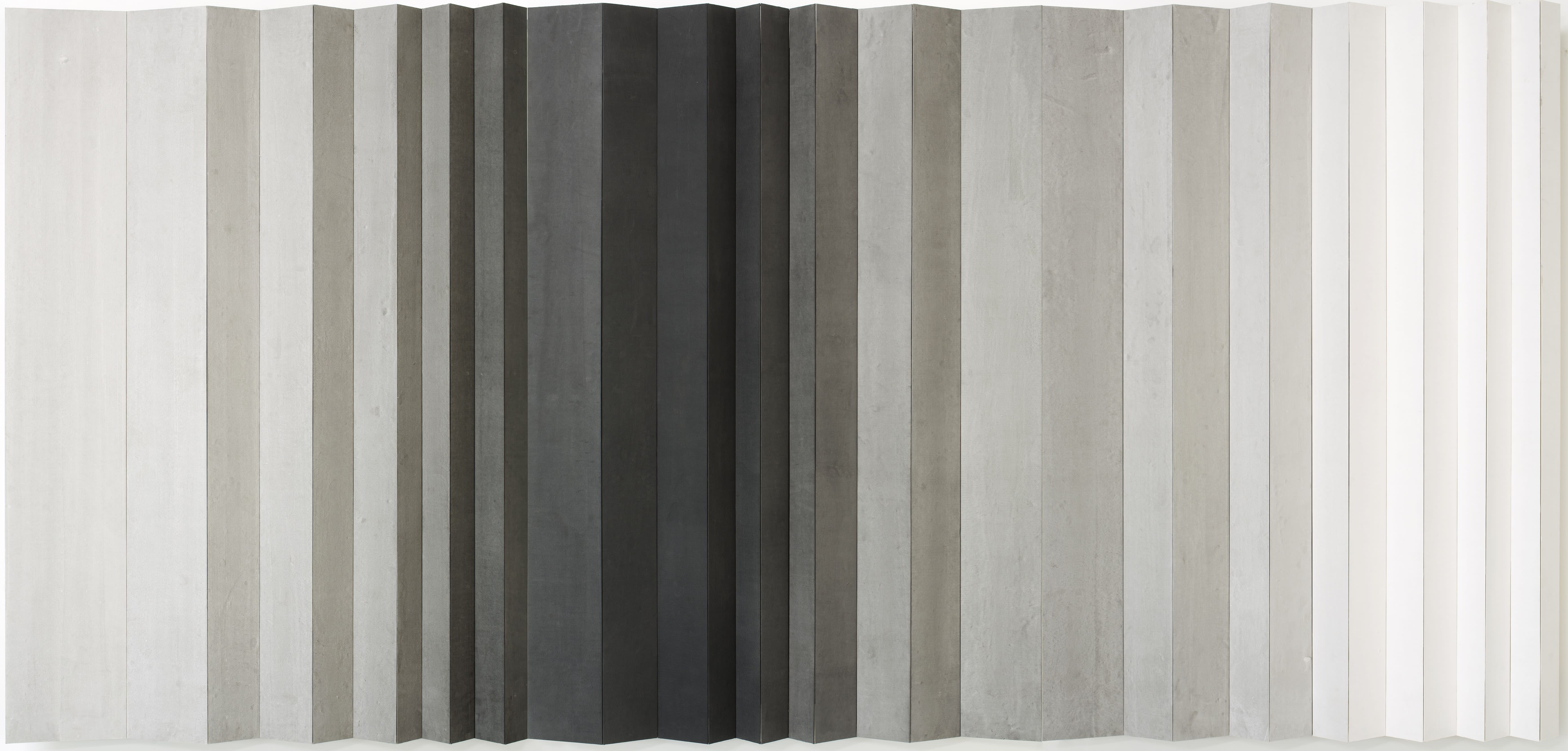 Yu Yang,
The Bending Artistic Conception No.1-3
, 2016, Ink on paper & wood,
140 x 101 cm x 3
I talked to a friend few days ago. He mentioned three things fundamental to our future: technology, art, and philosophy. For art being irreplaceable and soothing, it remains the most precious creation out of human's instinct. It is for certain that technology could be transformed into productivity and economic power, while philosophy contributes to the politics. Meanwhile, art can play an important role in mediating and healing the tragedies brought by conflicts through evoking a time of reflection. When the outbreak of pandemic has caused huge impact to human civilization and social order, art did not intend to provide a solution for the problems, instead it raised a lot of questions. But human would never be able to be healed from the post-war trauma without Picasso's rage in "Guernica". And human would not survive from the cruelty of wars without Jiang Zhaohe's mercy shown in his work "The Picture of Refugees". This is how art reflect on our lives and stitch up the wounds.
Pablo Picasso, Guernica, 1937, Oil painting on canvas © Museo Nacional Centro de Arte Reina Sofía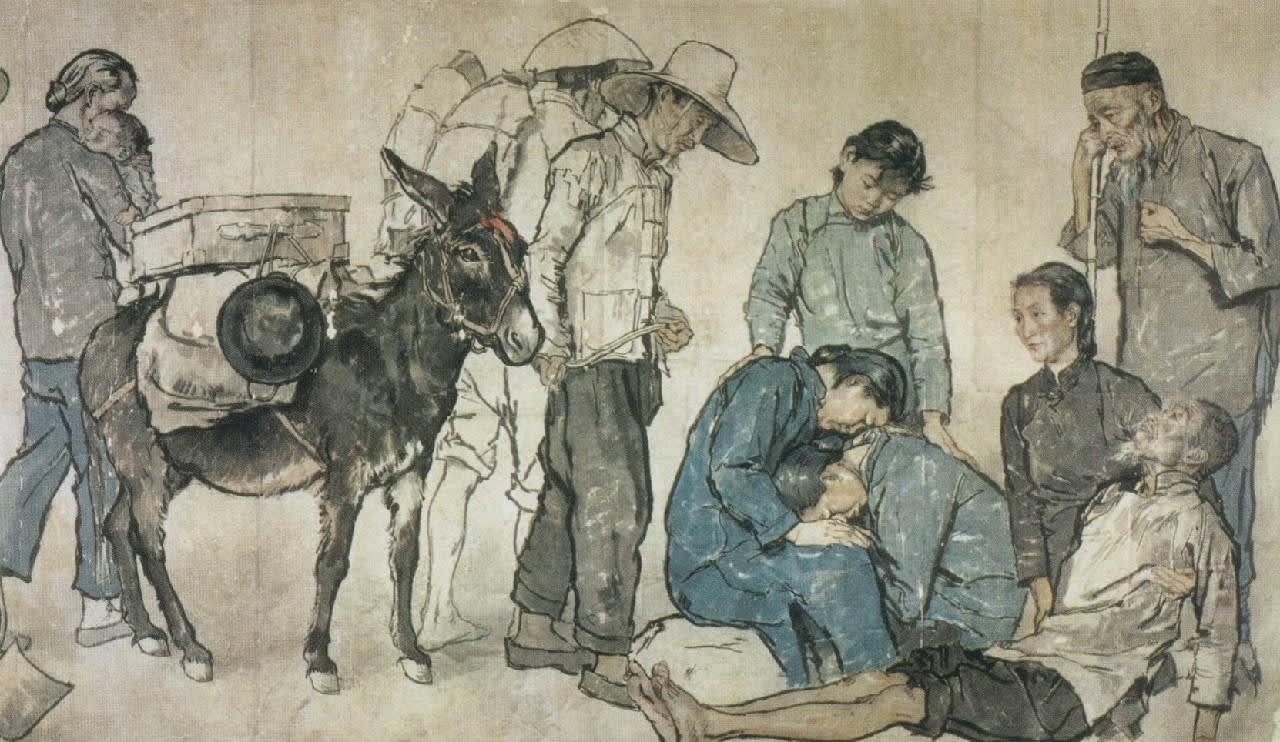 Jiang Zhaohe, The Pictures of Refugees (detail), 1943, Ink and color on paper © National Art Museum of China
Art of the time is less influential yet way too commercial. The lack of artists' rage, sympathy, genuineness, self-examination, cultural independence, and compatibility remains a common problem in the art world. The Covid-19 has quieted the noisy art market when the dazzling exhibitions are fading out. It is exactly a great time for artists to have an reflection, otherwise they would be eliminated from the market. After all, we should have faith in the power of humanity and the capital. I might disappear as the time goes by; however, my art shall stand the test of time embedded with the essence of Eastern aesthetics.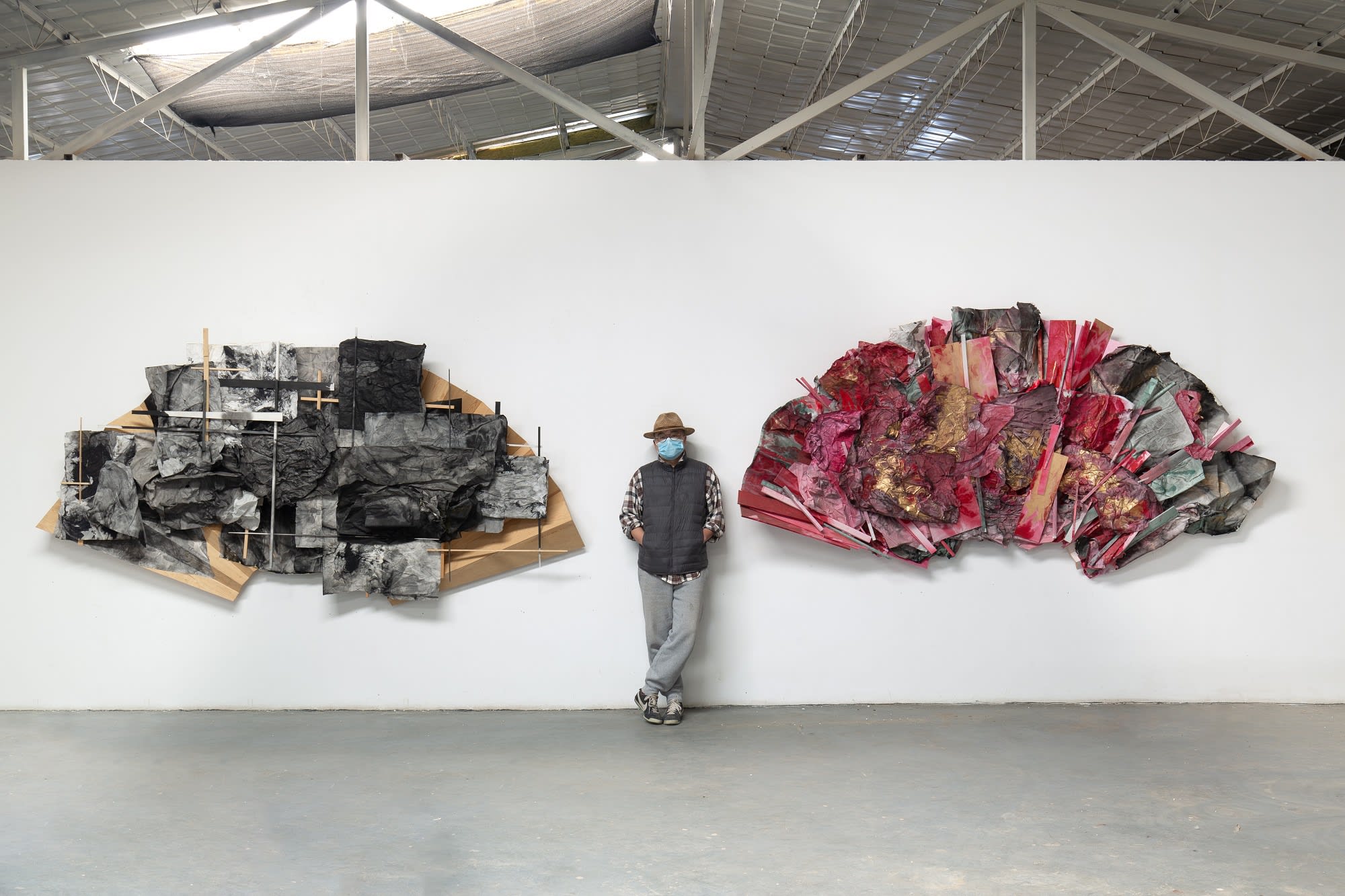 Yu Yang in his studio © Yu Yang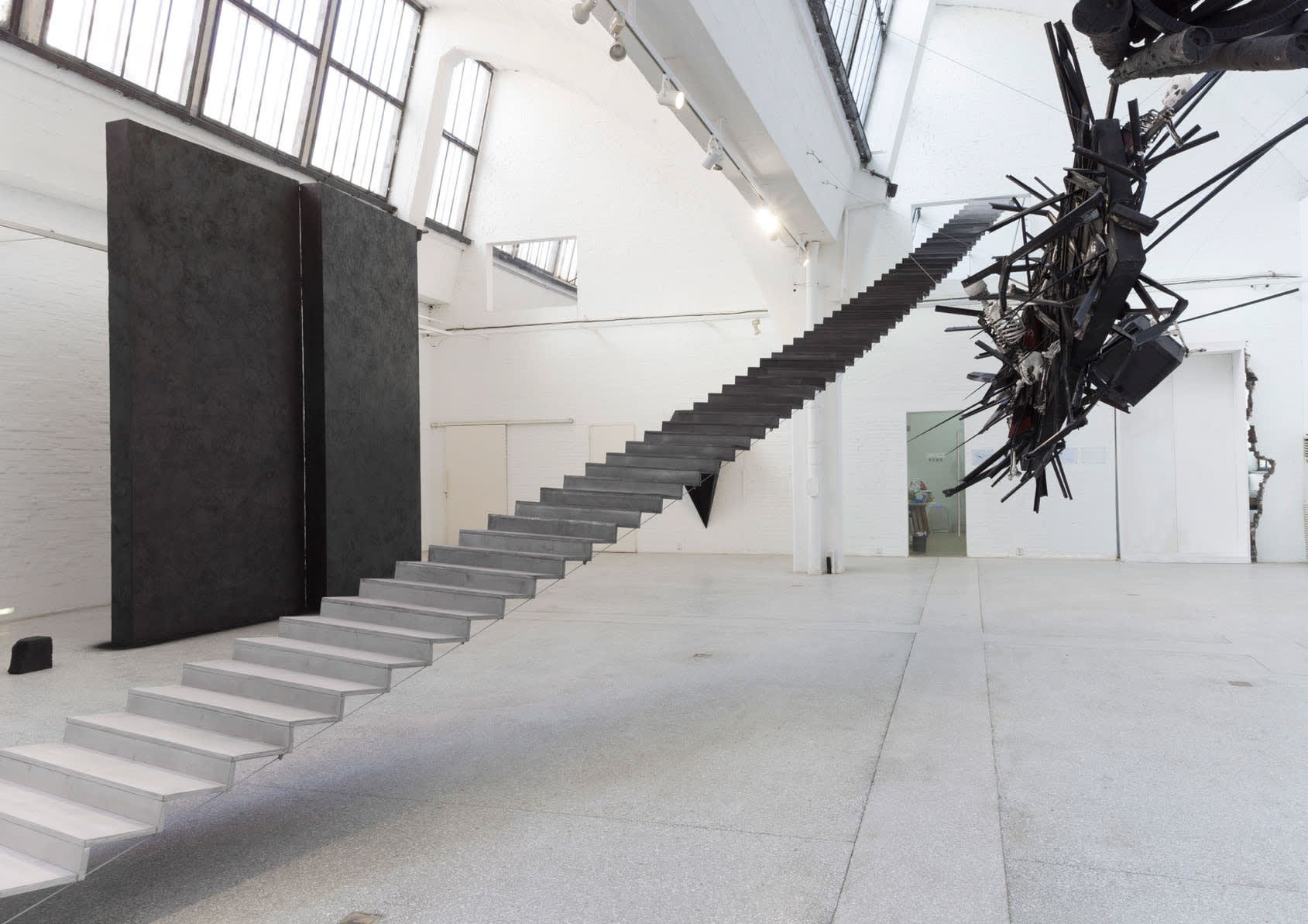 Yu Yang, If Tradition Were A Ladder, 2014, Ink on paper & wood, Variable size
Yu Yang
at Beijing Studio
2020/8/31
7 October 2020