As reality is difficult for so many of us at present, escaping to a dreamlike world is becoming ever more appealing. It's time to unleash our imagination and make moments of creativity. 3812 artist Victor Wong and his invention A.I. Gemini achieved a break-through by mixing colours and acrylic in their latest A.I. ink painting The Fauvist Dream of Gemini No.3. This new piece explores how Gemini distorts the light found in nature and transforms it into dreams in colour.

Commissioned by Samsung on the occasion of the latest Samsung The Frame 2020 launch, the digitalised version of this original work on paper comes with the Art TV, now available at Lane Crawford stores. It's also currently exhibited at Lane Crawford ifc mall until 8 June, together with Victor's Escapism series (2018) and Far Side of the Moon series (2019).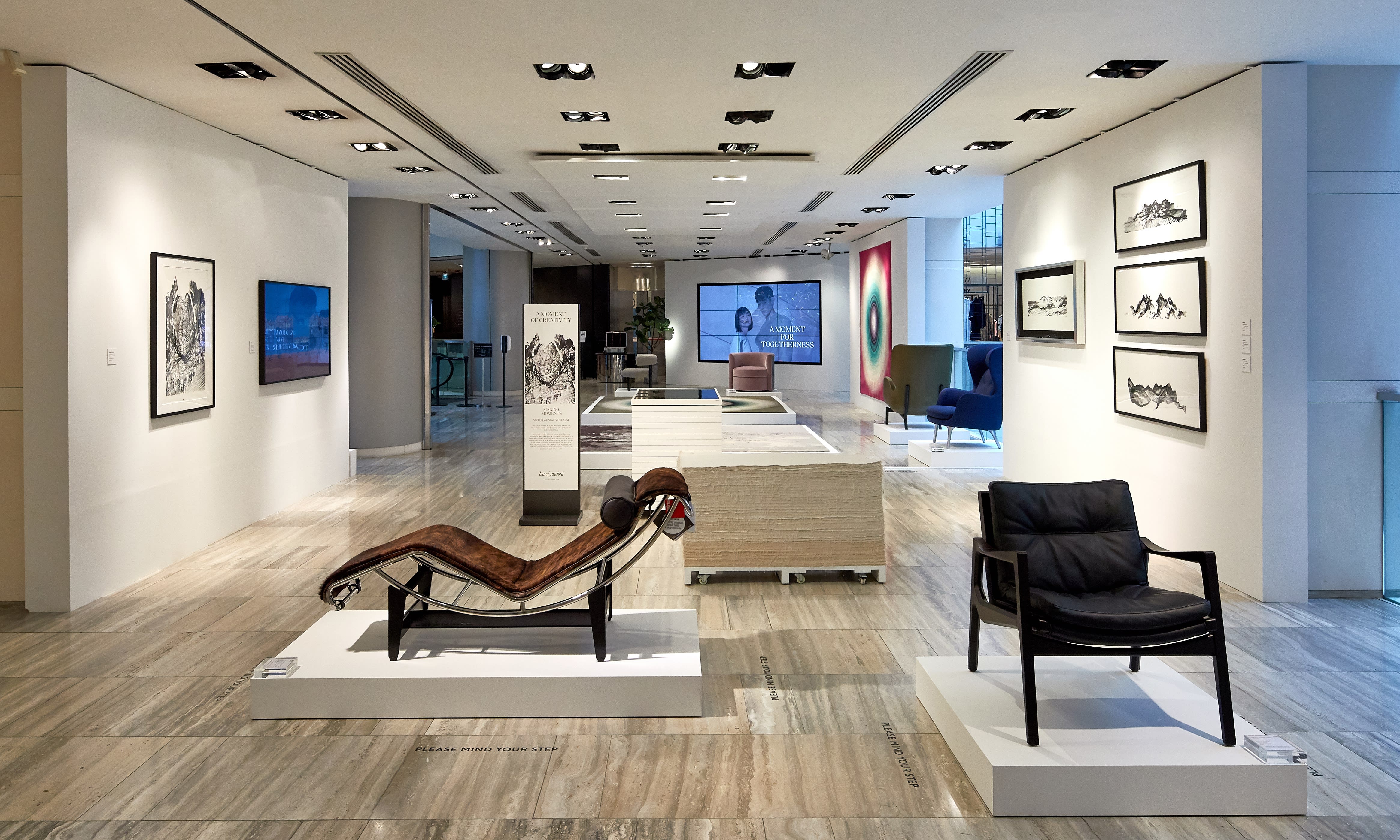 Victor Wong x A.I. Gemini TECH-iNK painting exhibition now on view at Lane Crawford ifc mall
Gemini gets its name from the astrological sign, represented by a pair of twins, which refers to the close relation of its A.I. mind and robotic body. It creates its own landscape scenery in its A.I. mind based on geographical parameters set by Victor Wong, which are affected by the weather and time of day.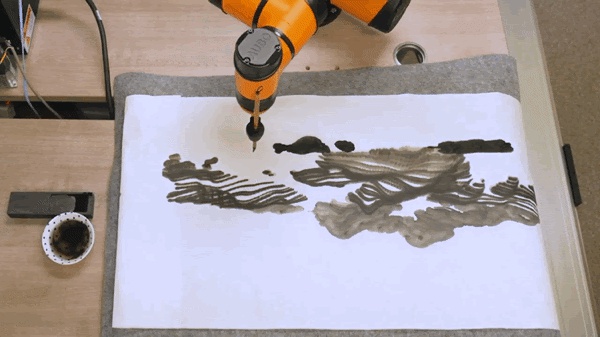 A.I. Gemini painting at the studio
Victor started with a question: 'Dreams usually occur involuntarily in our mind through a succession or fragmentation of images, sounds, colours, ideas, emotions, and sensations. What if A.I. Gemini dreams?' So, he created a "fragmentation algorithm" to distort the lights and re-assemble Gemini's "mindscape". When the white light is distorted, red, blue and green appear on the rice paper, showing bold and strong colours in a Fauvism style.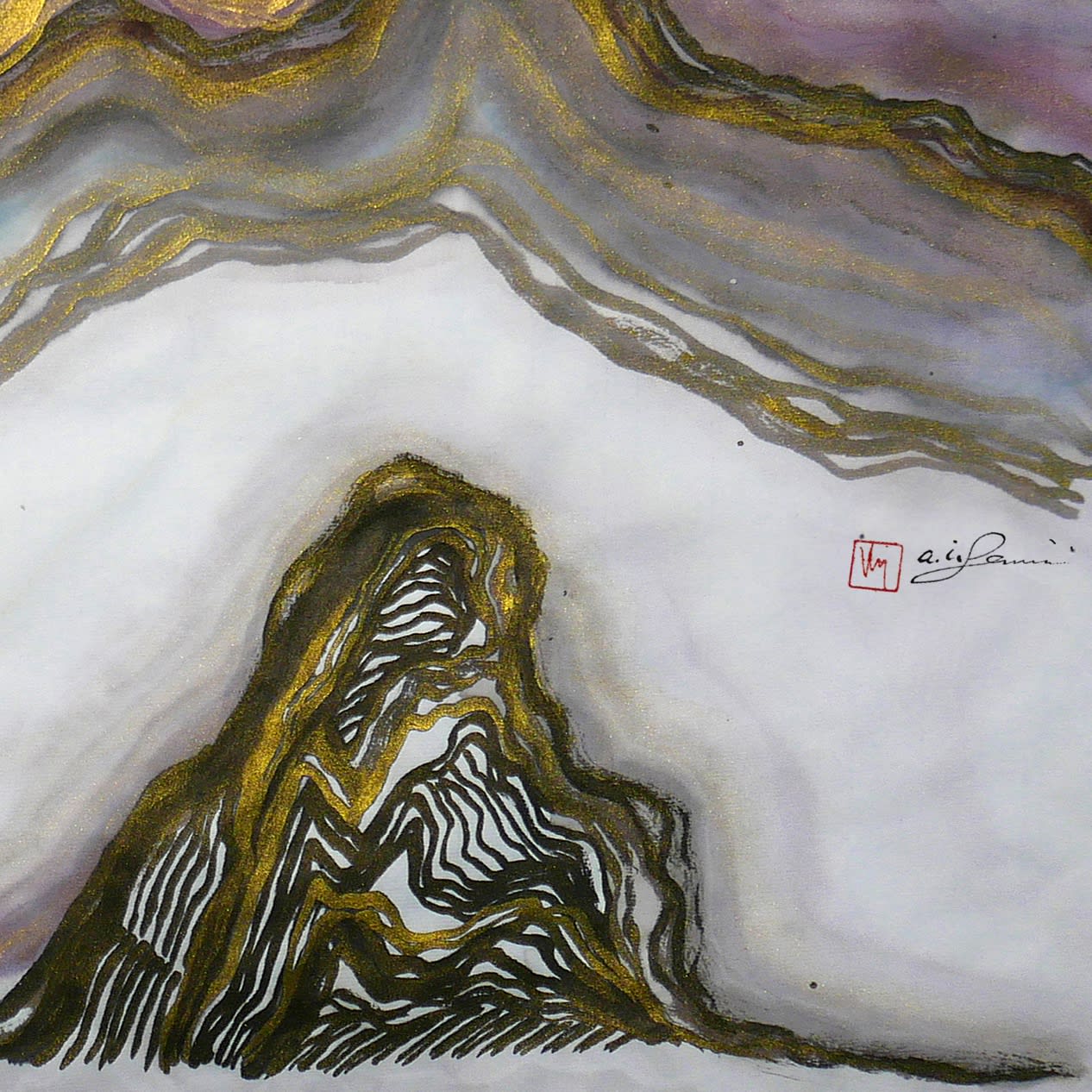 Victor Wong x A.I. Gemini, The Fauvist Dream of Gemini No.3, 2020 (detail)
Victor Wong x A.I. Gemini, The Fauvist Dream of Gemini No.3, 2020 (detail)
'I'm excited to see my latest A.I. ink painting shown on Samsung The Frame 2020. Through its true-to-life quality, I can now share Gemini's advancement to more people in their daily artistic moment', said Victor.
3812 Gallery Co-founder Calvin Hui said, 'We are delighted to collaborate with Samsung, to witness how Victor and Samsung The Frame 2020 are changing the way artwork is displayed and collected, and how TECH-iNK has been breaking boundaries since its launch in January 2019.'
'Gemini has inspired me once again to explore new ideas and
algorithms with colour.' - Victor Wong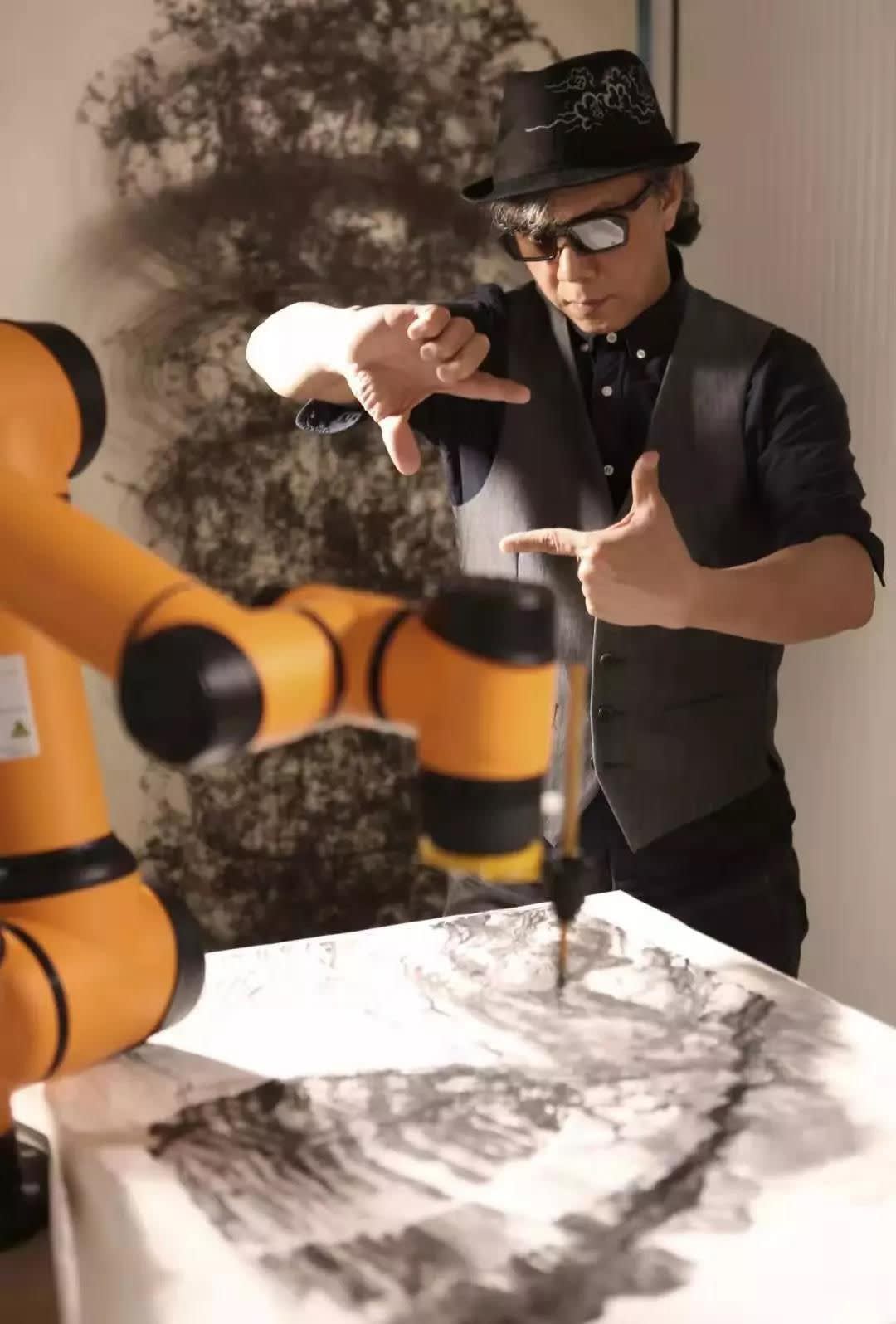 About Victor Wong
Victor Wong is the world's first TECH-iNK artist who took three years to create A.I. Gemini, the first artificial intelligence "ink artist". Wong was awarded the "Martell Artist of the Year 2019" and "InnoStars Award 2019" for his emphasis on innovation and heritage preservation in his passionate artistic journey.

Wong's works have been exhibited in many cities including London, Hong Kong, Taipei, Shanghai, and Nanjing, and are held by numerous important private collectors in Europe, the US, Taiwan and Hong Kong. Escapism 0001, Wong's first work of A.I. Ink on paper, was collected by Cathay Pacific.
19 May 2020